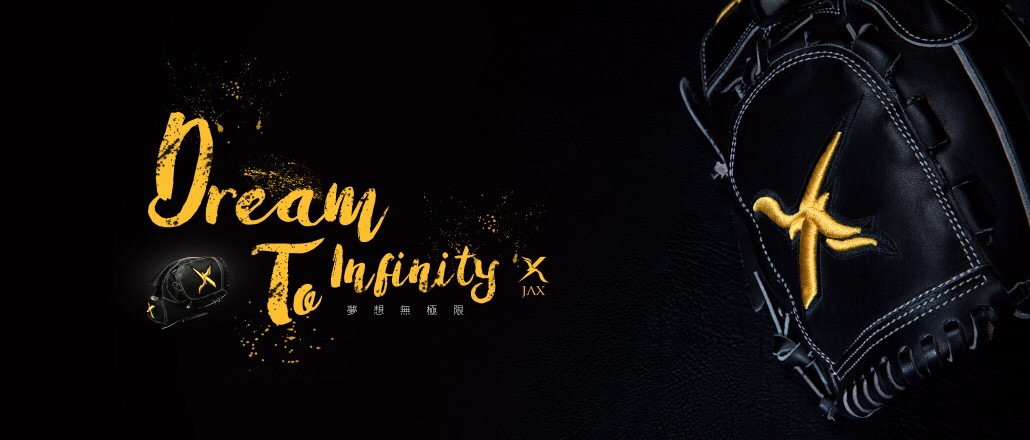 JAX Custom
Baseball & Softball Gloves


Custom gloves can be one of the
most personalized items that can
help athletes reflect their individual
styles on the field. They can also be
crafted with various unique details.


JAX custom baseball and softball
gloves offers you the chance to add
a personal touch to your gloves by
choosing your own leather, color
combination and embroidered text
or patterns. Enjoy the process of
creating the glove of your dreams,
and prepare to be the in the
spotlight every time you
take it on the field.
Gloves Crafted by
Expert Hands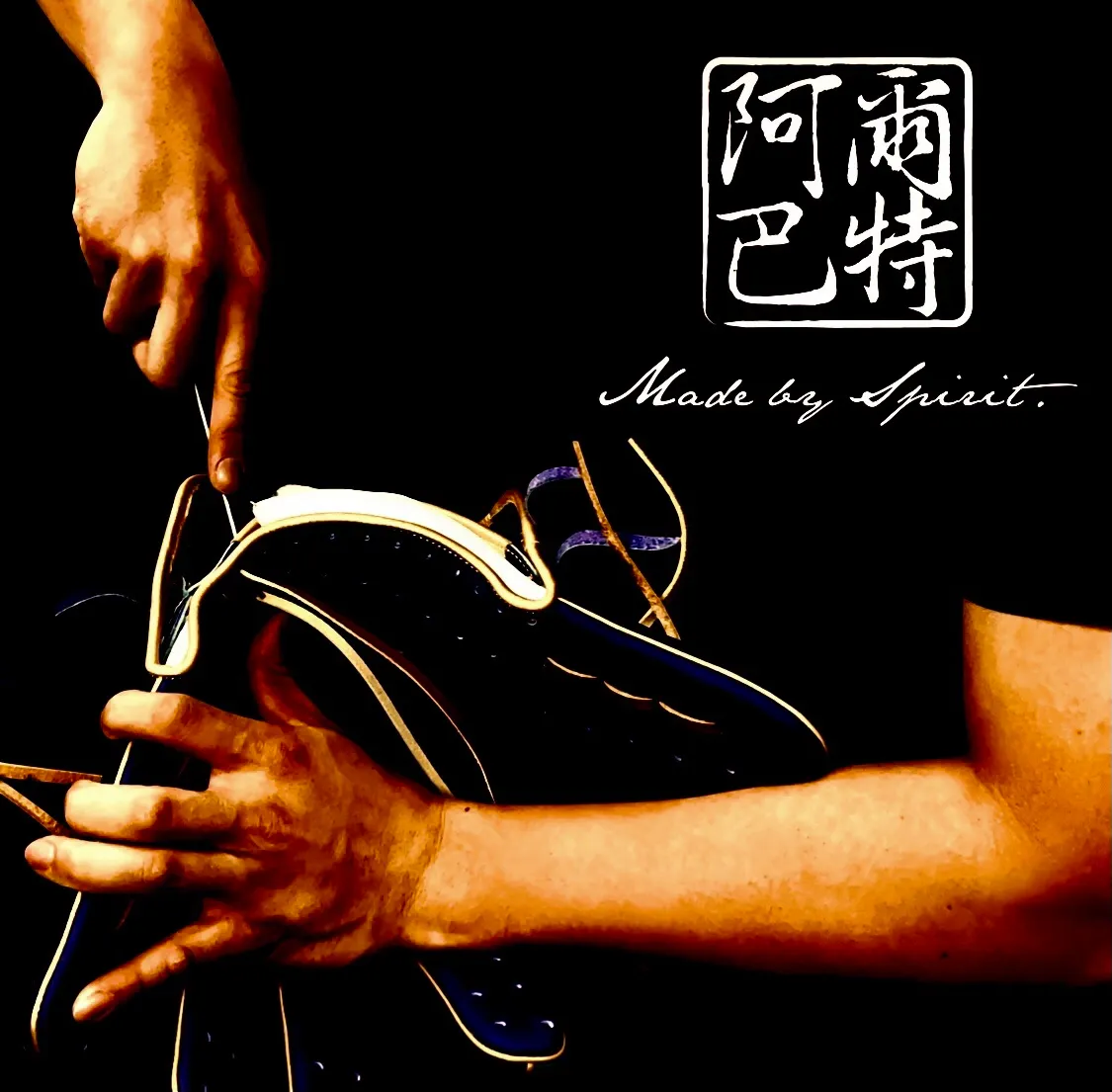 JAX Gloves
X
Professional handcraft technology



The commitment of the
professional baseball
player and
the craftsman

When creating your personal
masterpiece, Jax is involved in the
selection of leather and the
manufacturing process. Not only
that, we are also committed in
crafting your gloves using our
expertise in designing custom
models and professional binding
and stitching. Our custom gloves
are made and tailored to perfection
so that you can see them as
extensions of yourselves on the
field. We are devoted in offering
you pro-grade hand-crafted custom
gloves that can push baseball and
softball glove options into new
territories." With the help from Jax,
our professional craftsman, and
most importantly "your preferences
and values", we can work together
to create the ultimate glove that
you've always craved for.




Customizable
Glove Levels

🔸XG-GOLD GLOVE
Japanese Kip Leather Gold Gloves


🔸XG-PRO
Professional Kip Leather Gloves


🔸XG-CLASSIC
Classic Kip Leather Gloves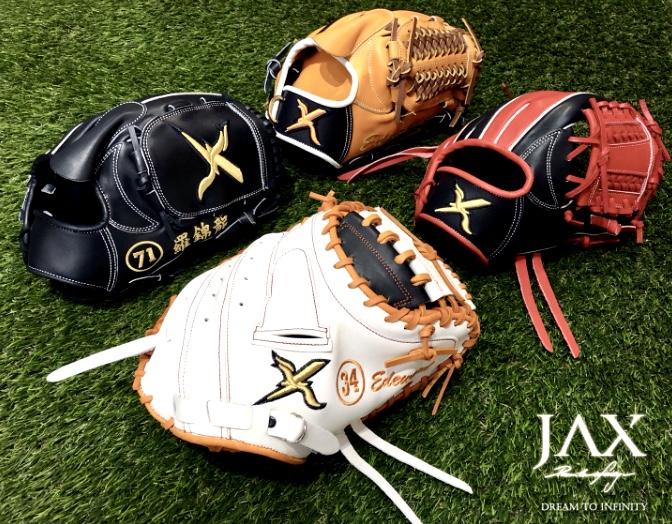 Custom Baseball Gloves
for Different Positions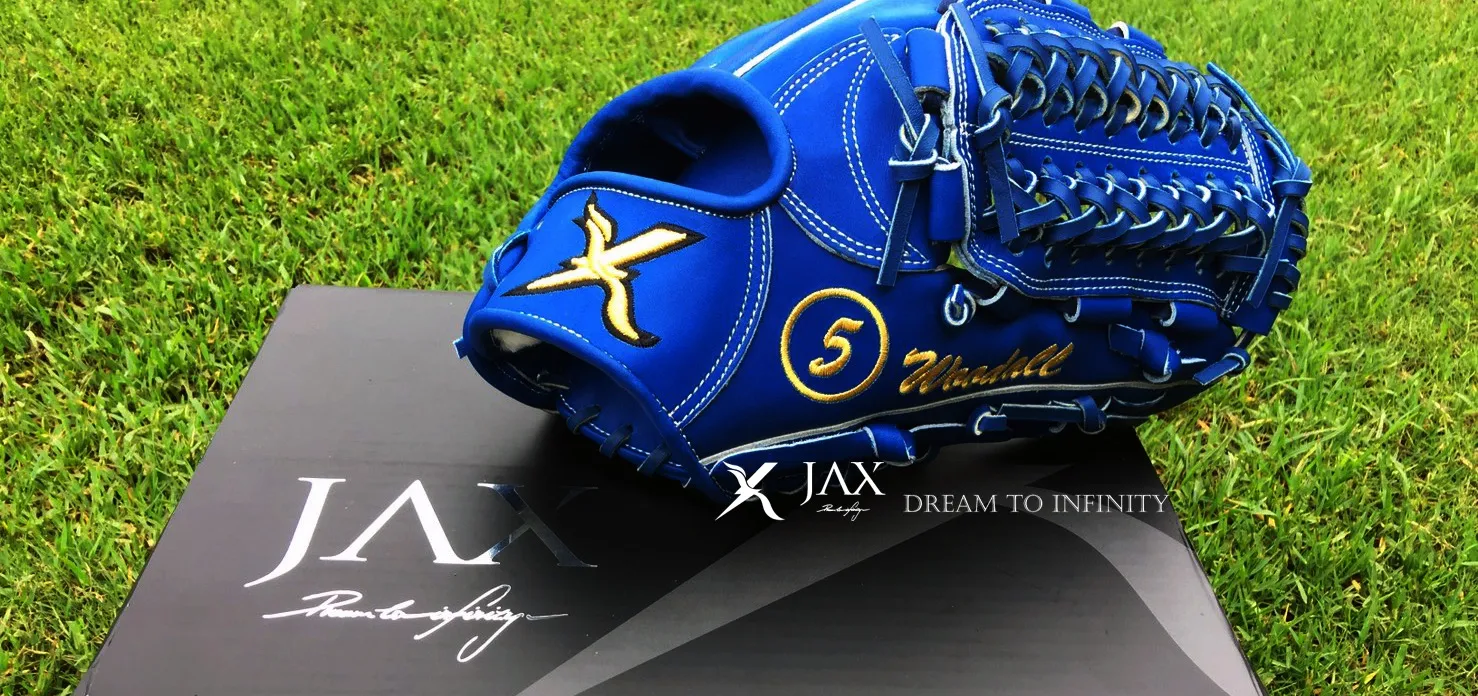 Japanese Kip Leather Gold Gloves
( XG-GOLD GLOVE )
Personalized embroidery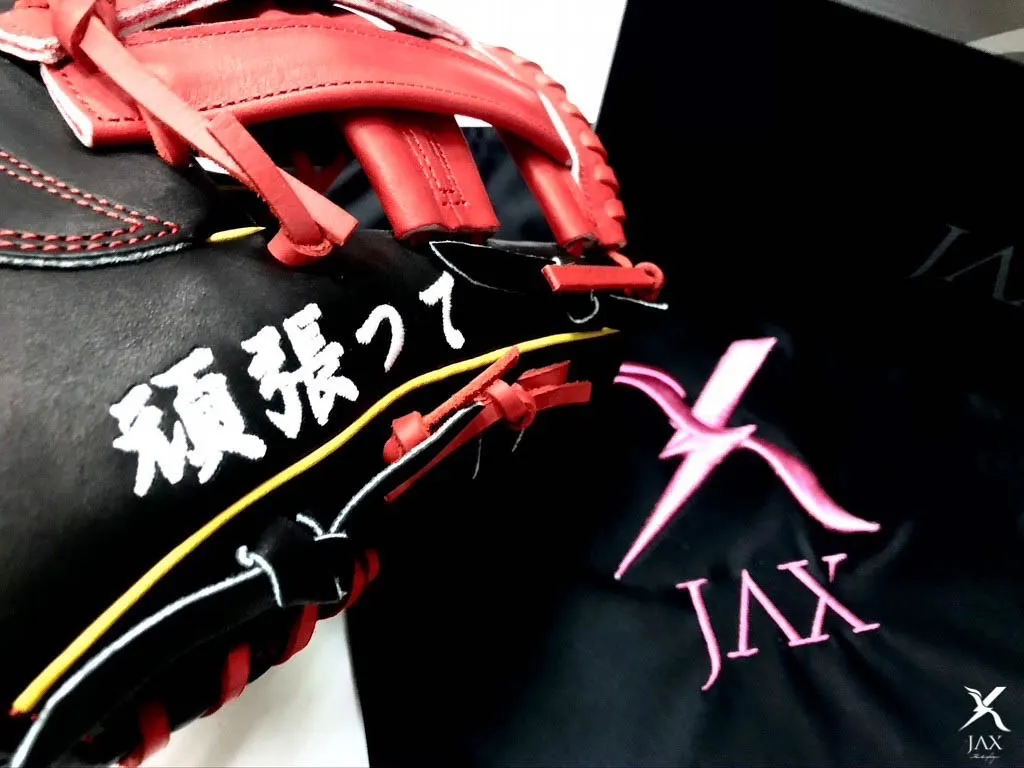 Chinese and Japanese embroidery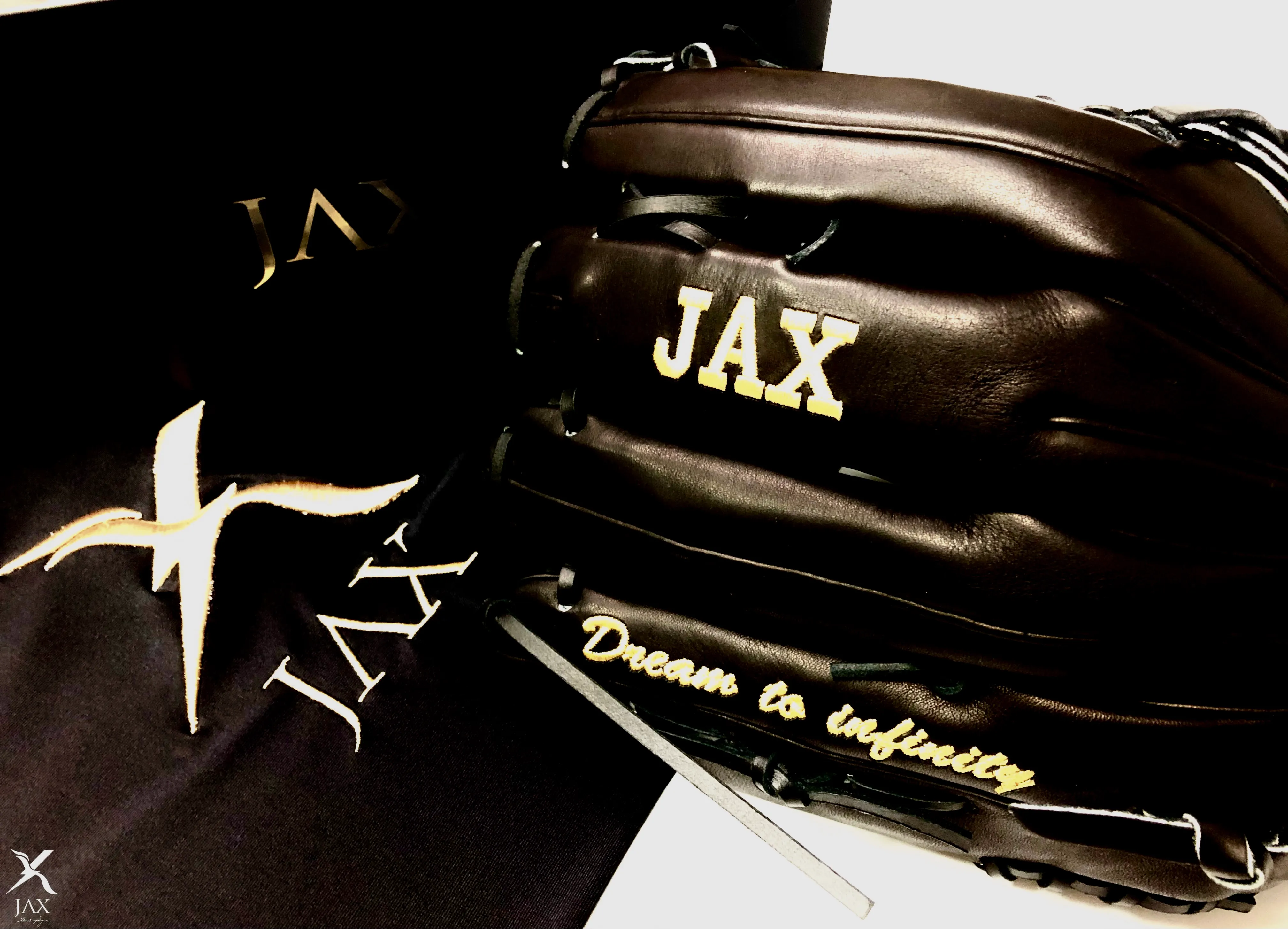 Various English fonts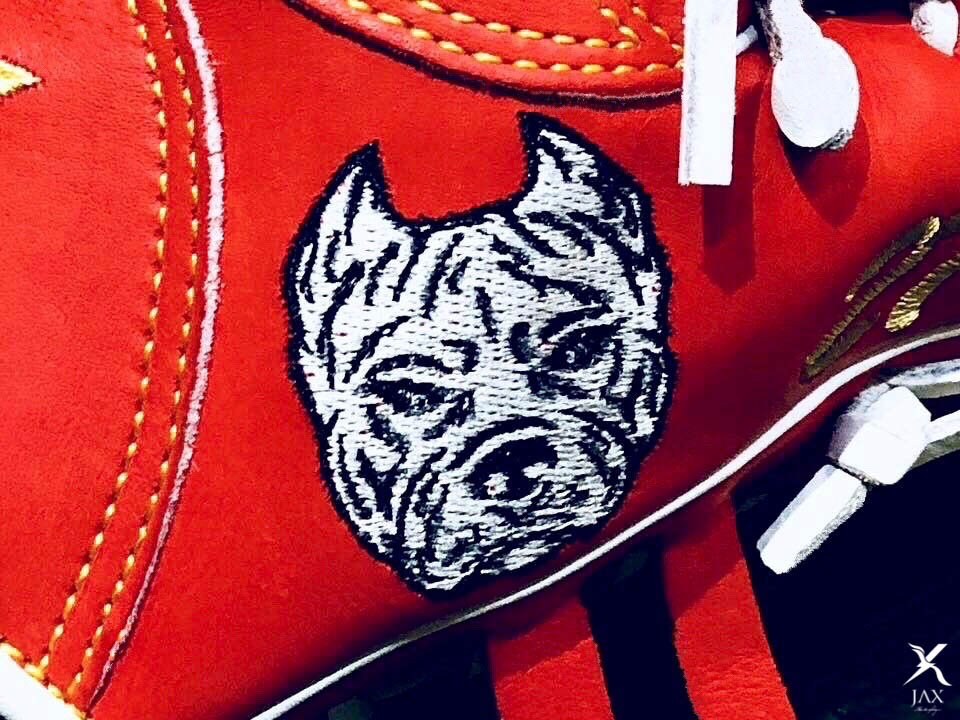 Personalized pattern embroidery
Custom
colored leather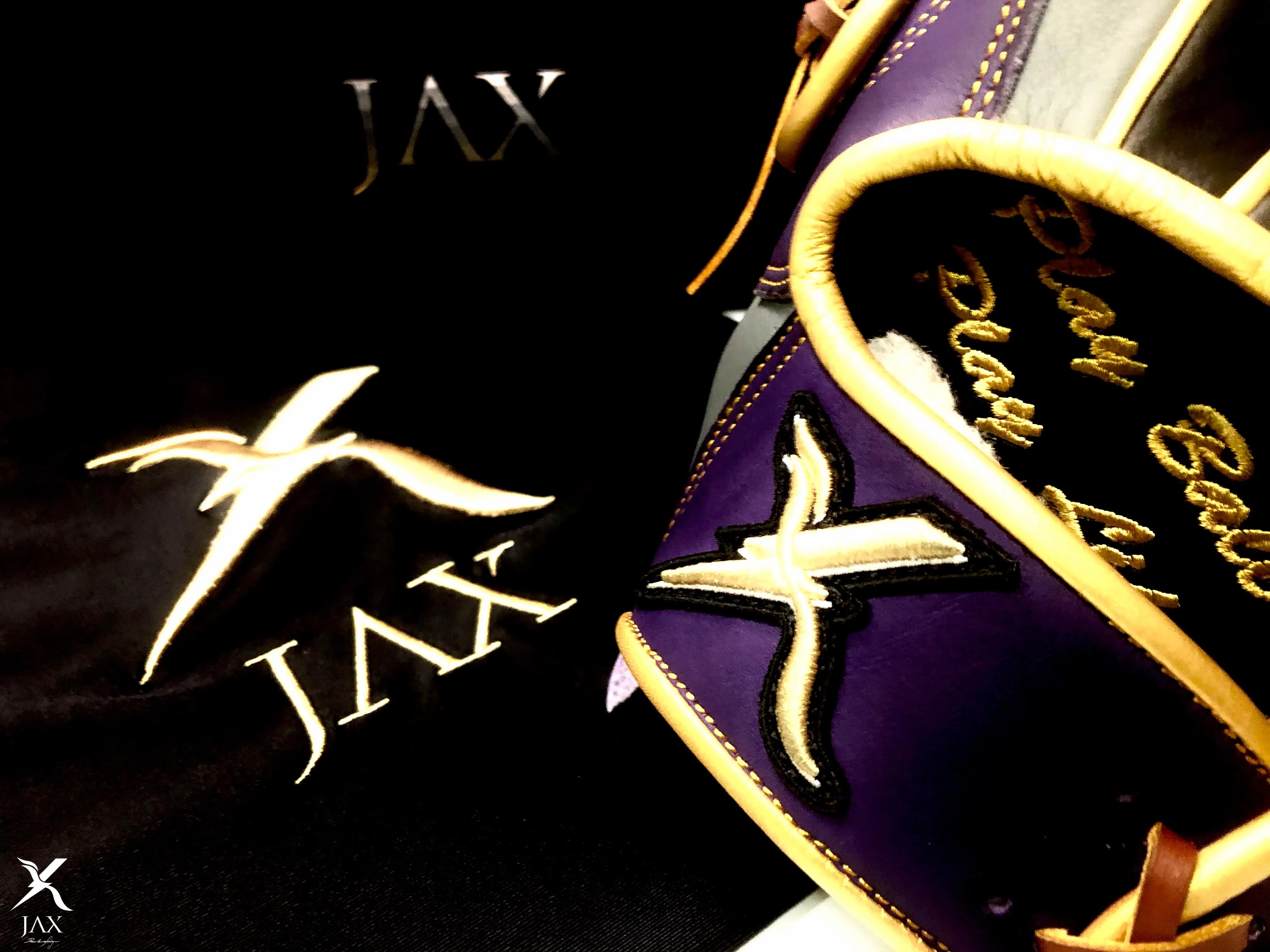 Purple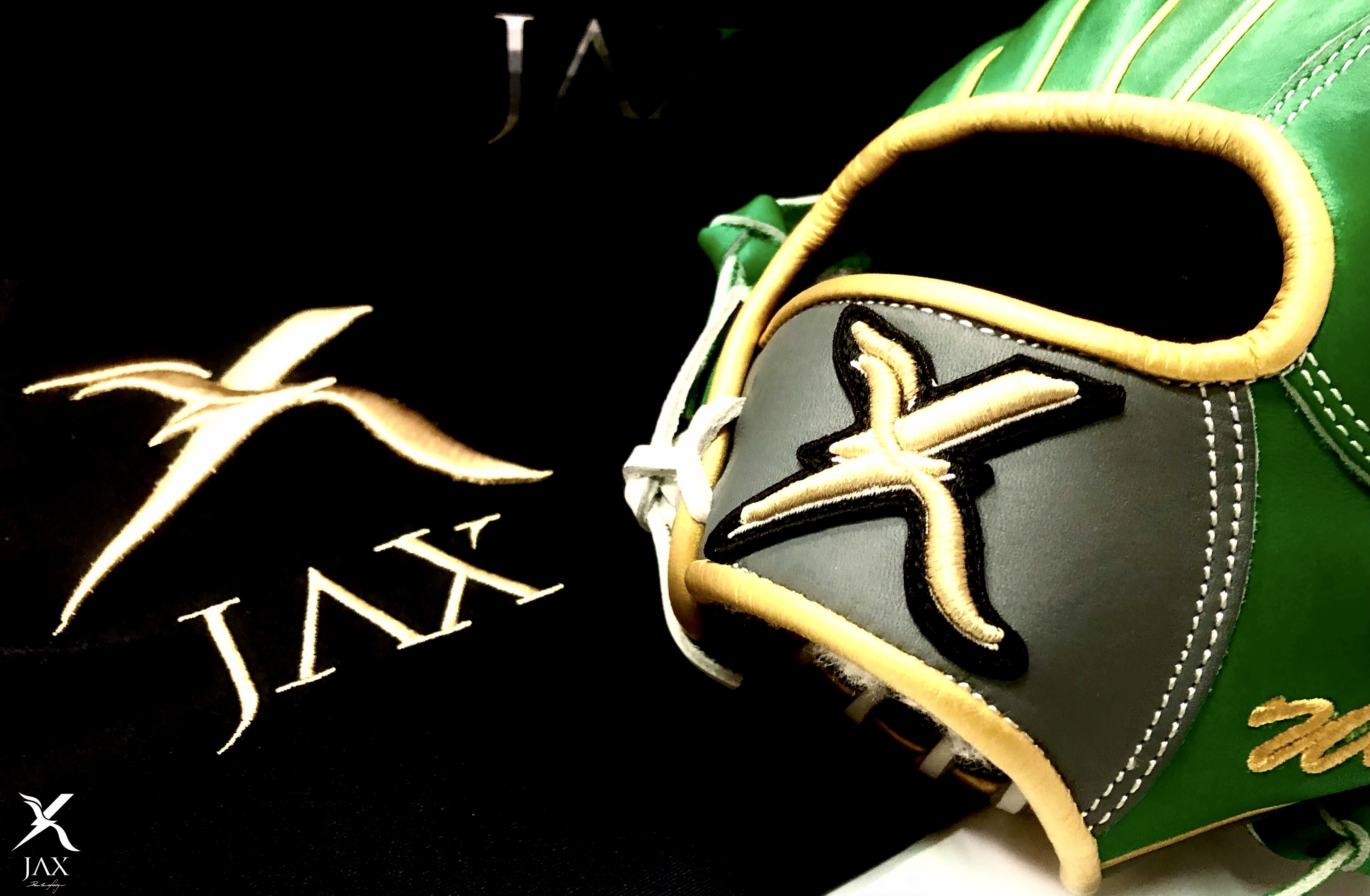 Gray & Green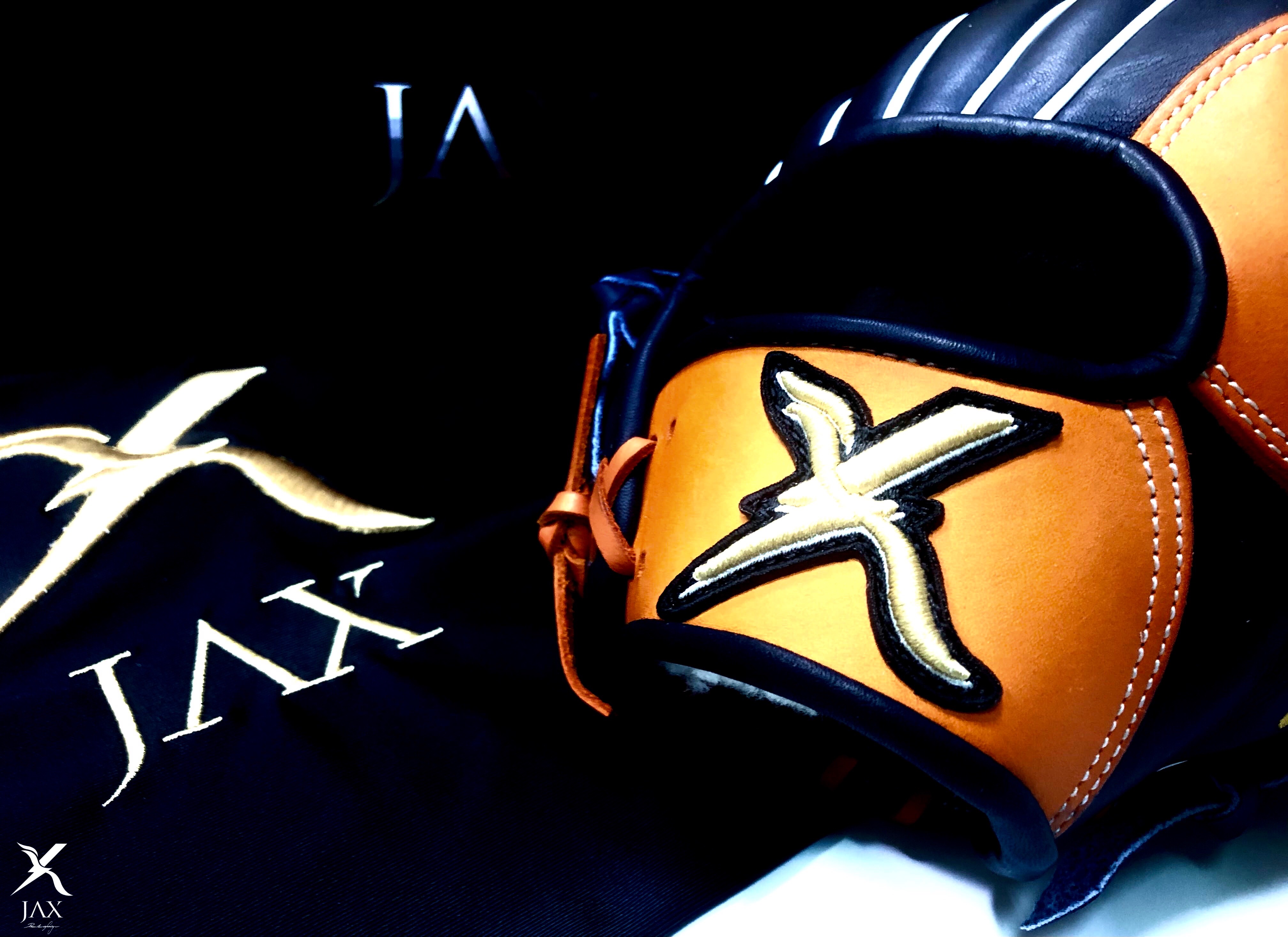 Orange & Black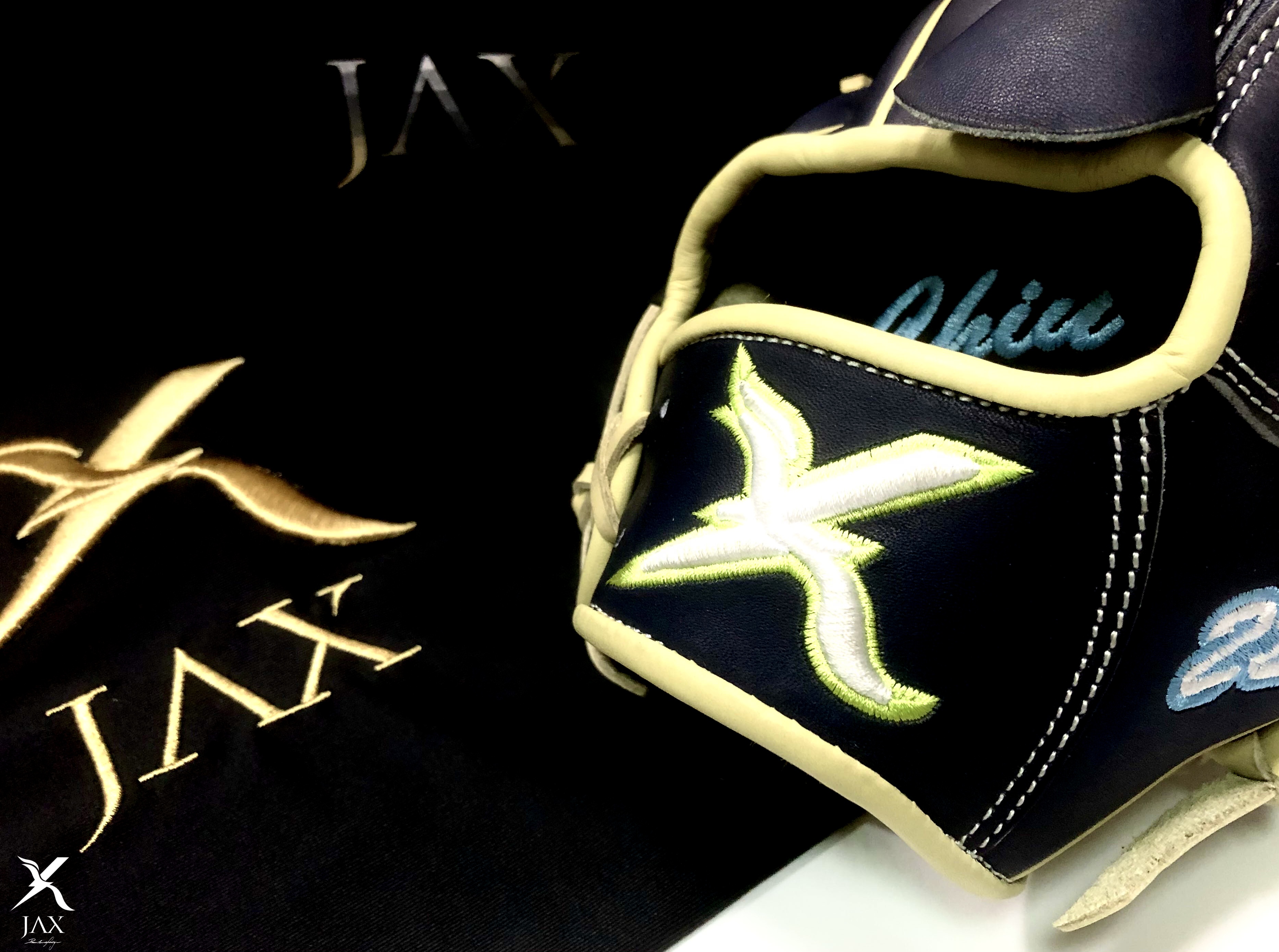 Navy blue with embroidered logo
🔸Please contact us to get updated on our available colors
Various Web Styles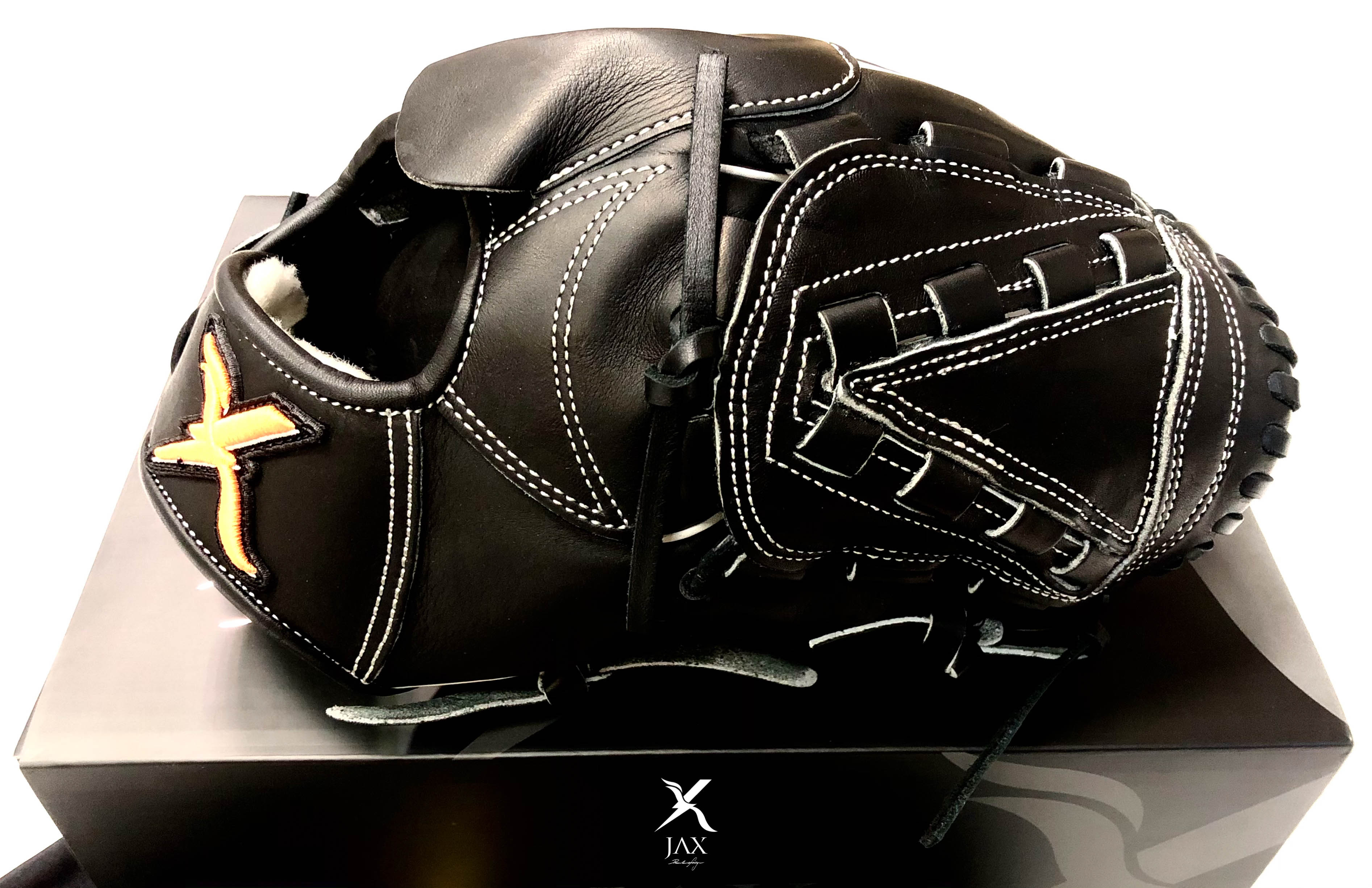 V-shaped modified trap
pitcher's glove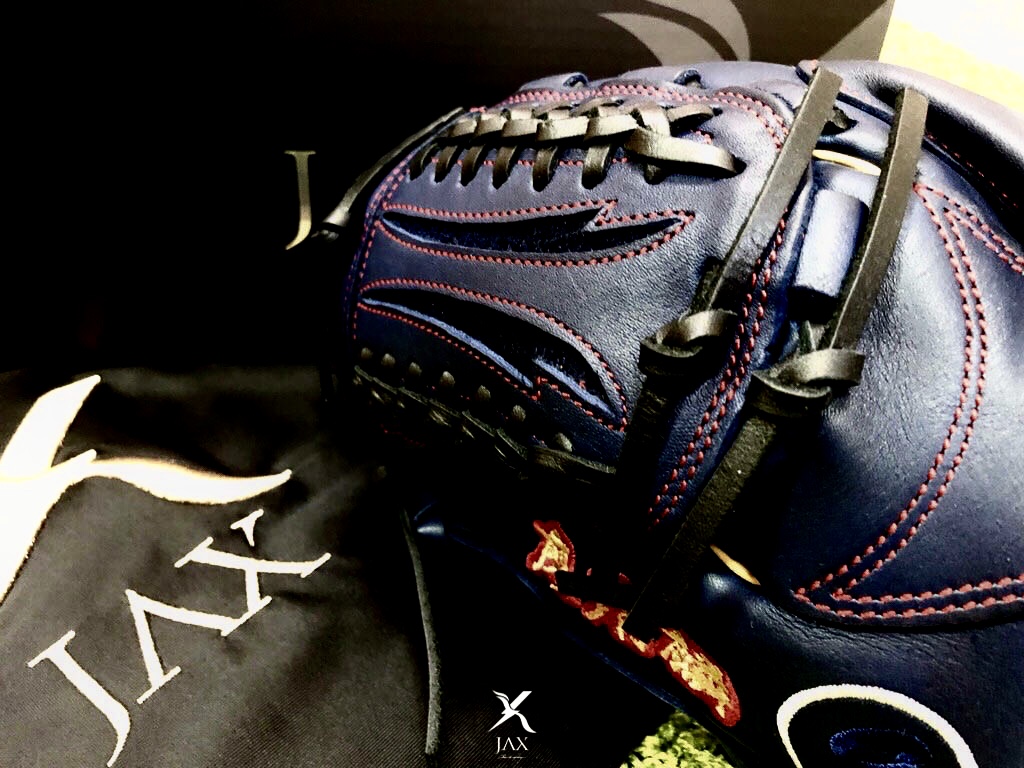 Specialized patterned modified trap pitcher's glove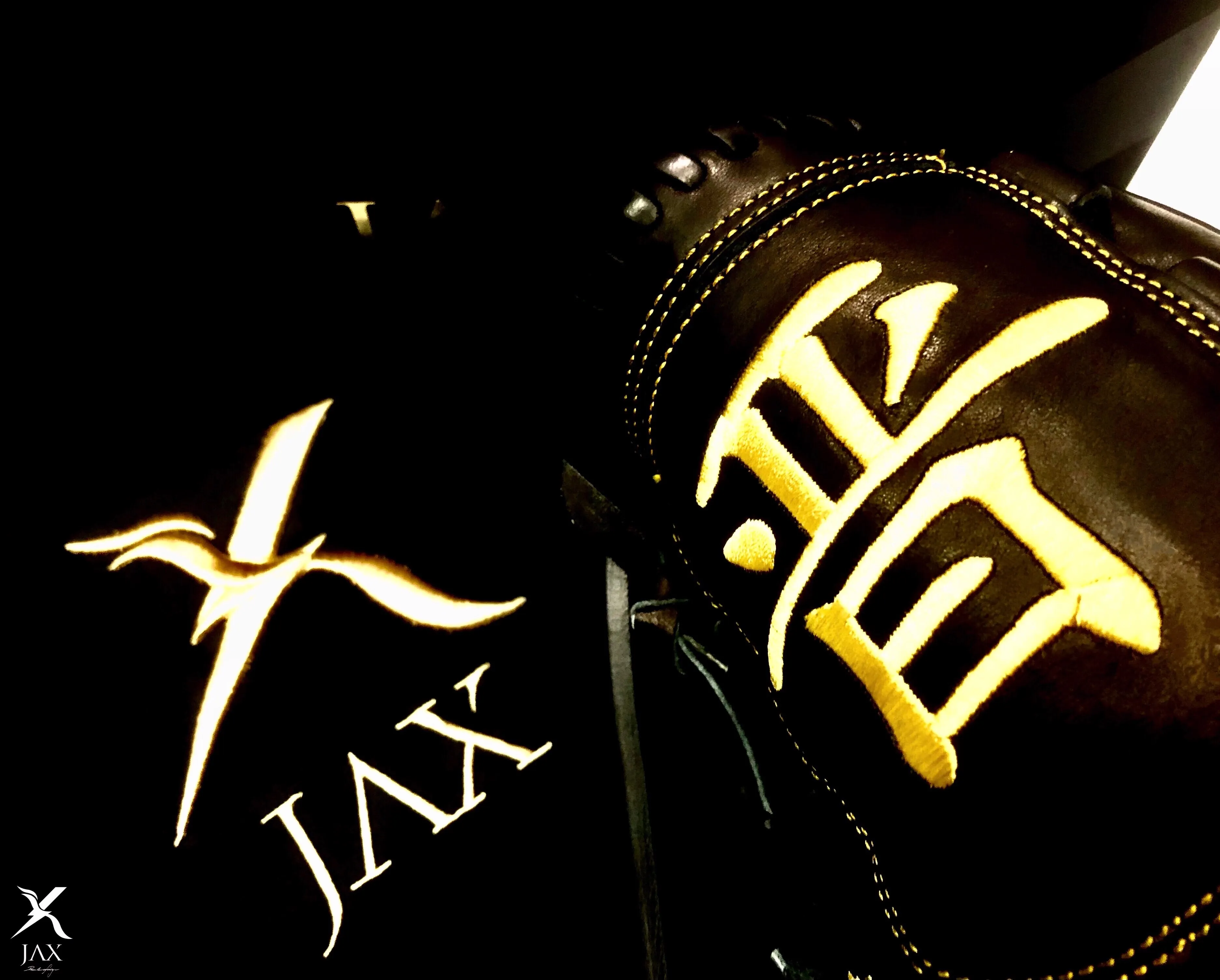 Full trap with extra-large
embroidery pitcher's glove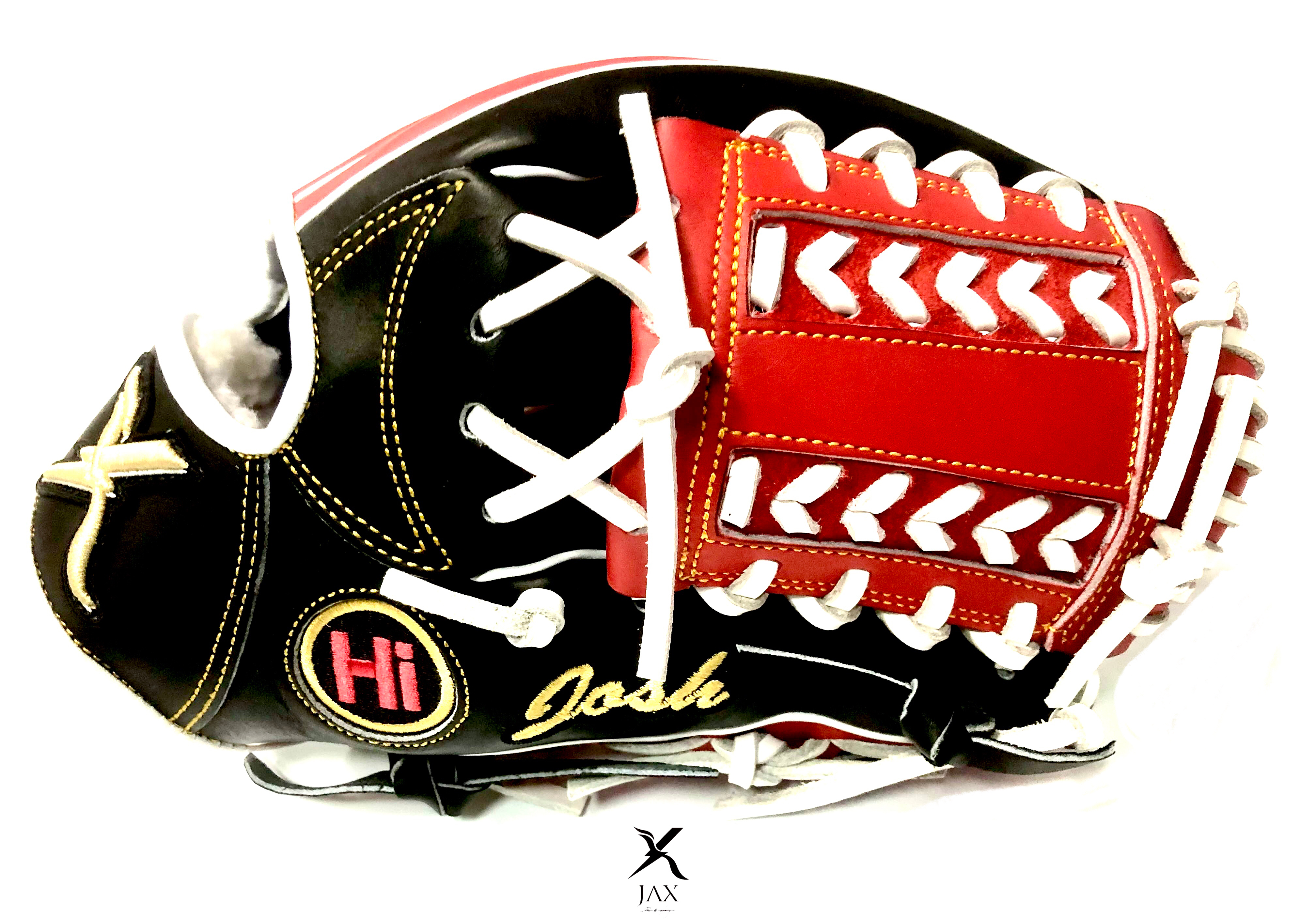 Specialized web infield and
pitcher's dual-purpose glove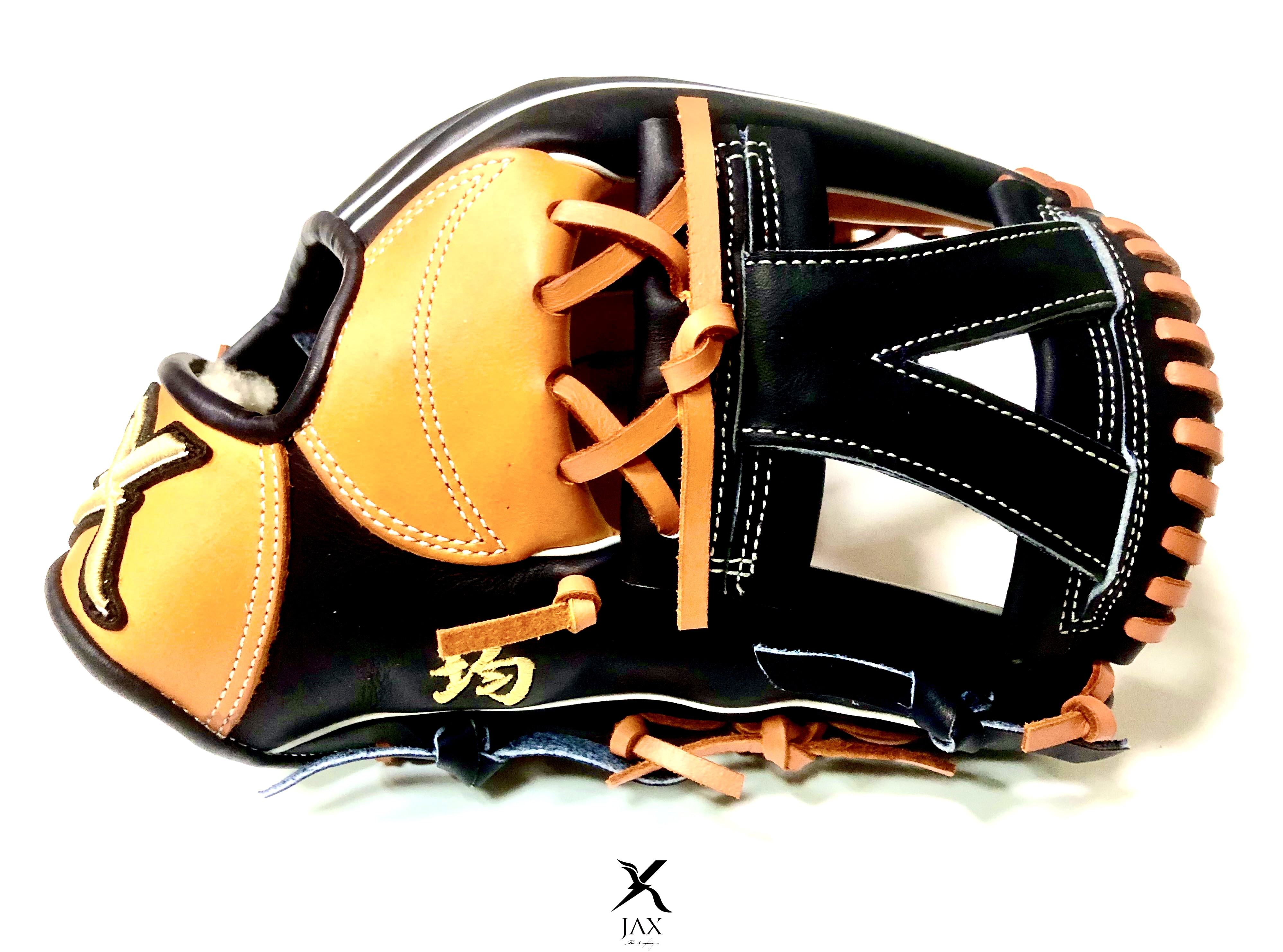 V-web infield glove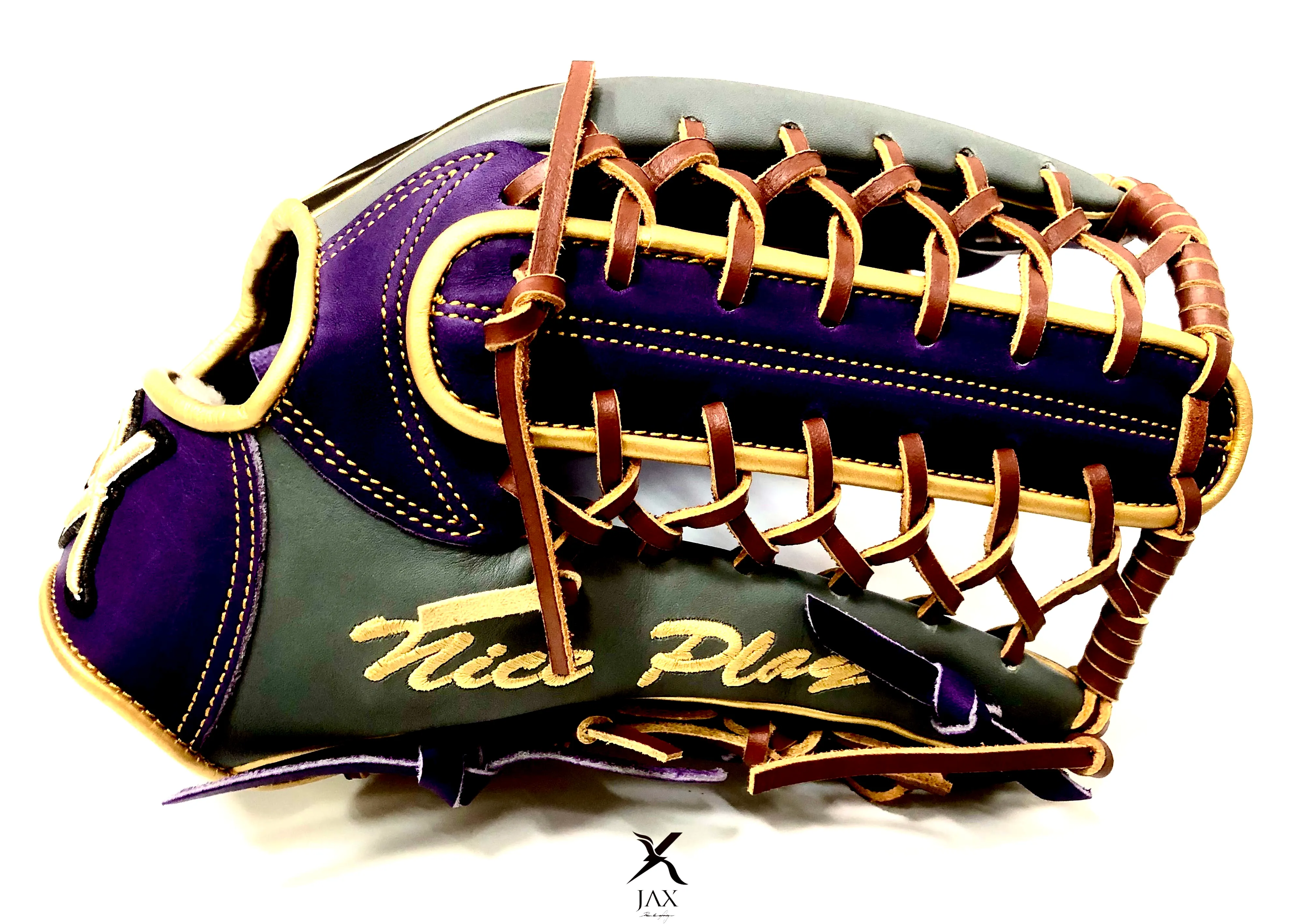 Trapeze web outfield glove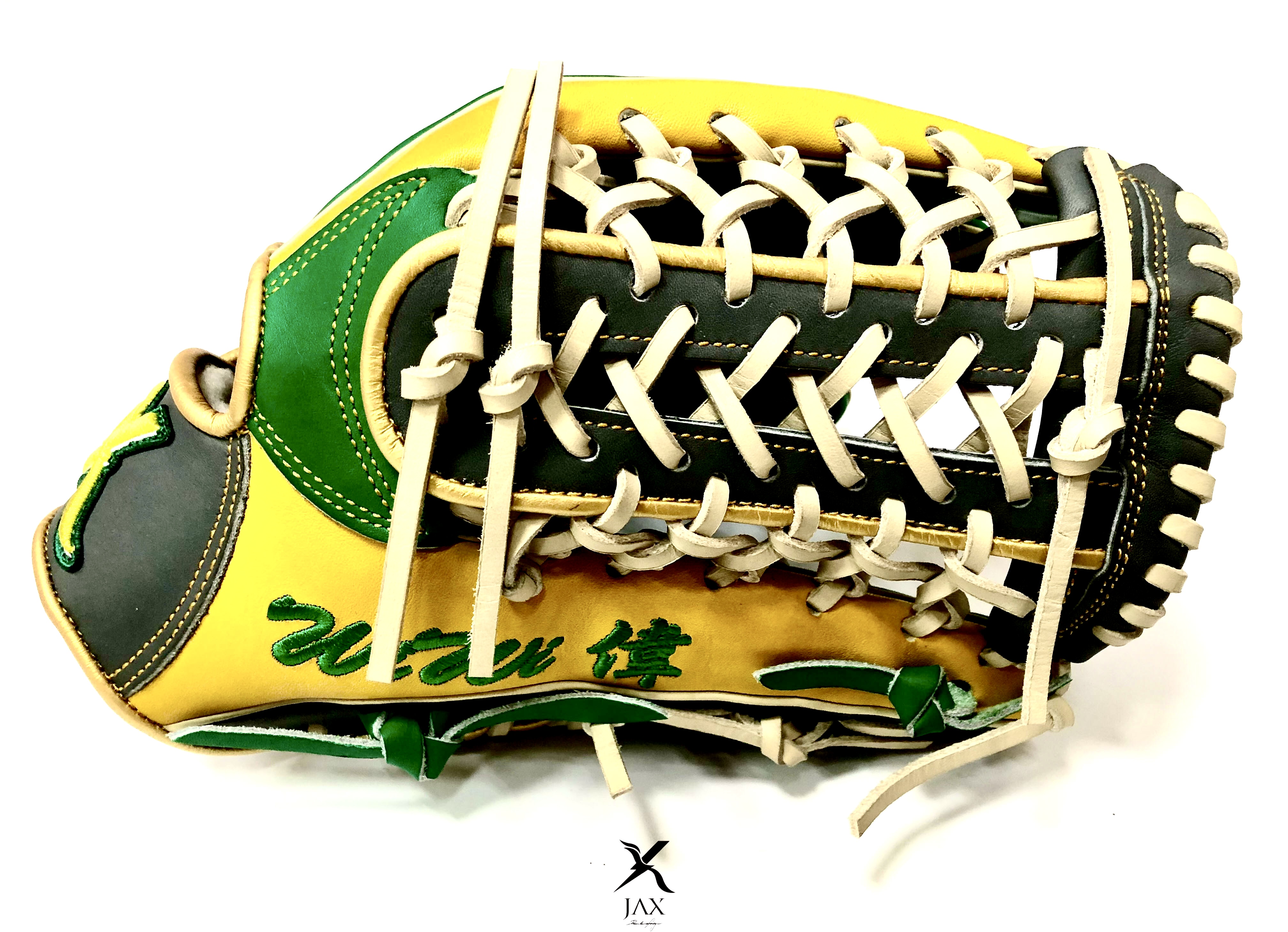 Specialized T-web outfield glove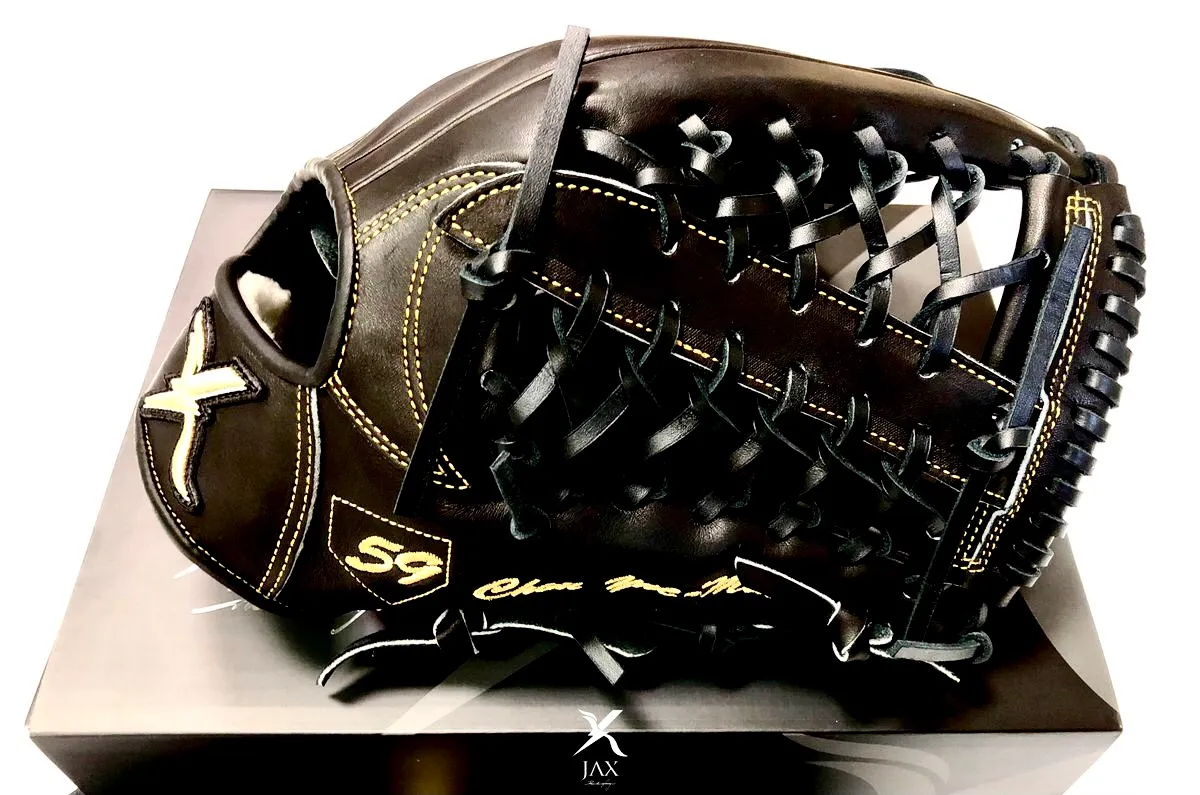 Slanted T-web outfield glove
Customizable Services for Gloves

🔸Crafting gloves of all positions

🔸A variety of available
and specialized webs

🔸Different color combinations
for all parts of the glove

🔸Embroidered personalized
message or pattern on all
parts of the glove

🔸Professional lacing, traditional
manual break-in and steaming
break-in services
🔸If you have questions or
need any further information
regarding our custom gloves
or OEM demands, please
contact us at :


WA Business :+886922777680
Line@ : https://reurl.cc/MkaY7k
WeChat ID :JAX5688
E-mail : [email protected]



🔸Group discounts (Minimum
of 3 bats required) :
https://reurl.cc/95gKOX



More Baseball & Softball Gloves in stock ⬇️




Custom Baseball & Softball Gloves