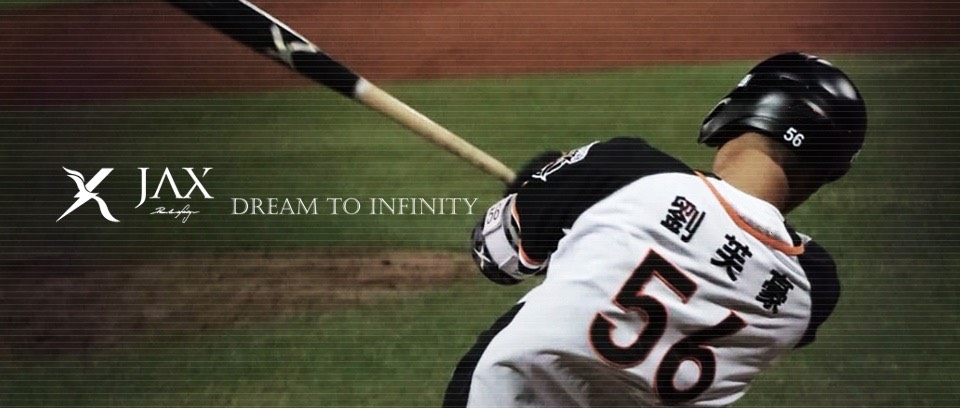 JAX
BASEBALL BATS


Since 2015, JAX has begun to
develop high quality wooden
baseball bats to help players
take their games to the next
level. With 15 years of precious
experiences in professional league
baseball, Jax is familiar with
choosing the finest materials and
developing game-changing bat turn
models to manufacture the most
powerful offensive tool.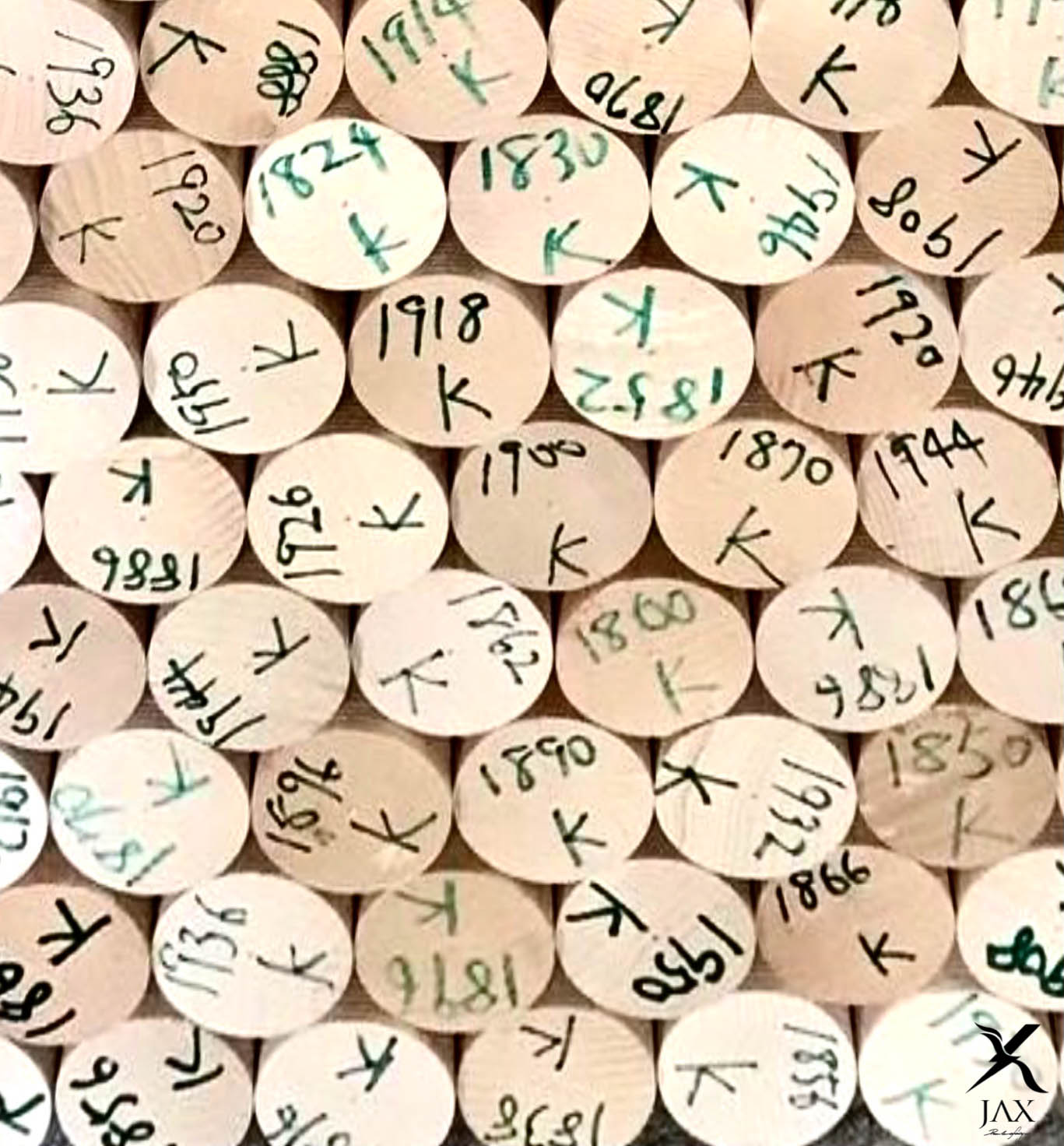 JAX Baseball Bats are sure to
be the best high-quality bats
that can offer you the best
performance regardless of your
level of experience. It is the dream
bat that allows players to get
the most out of every swing.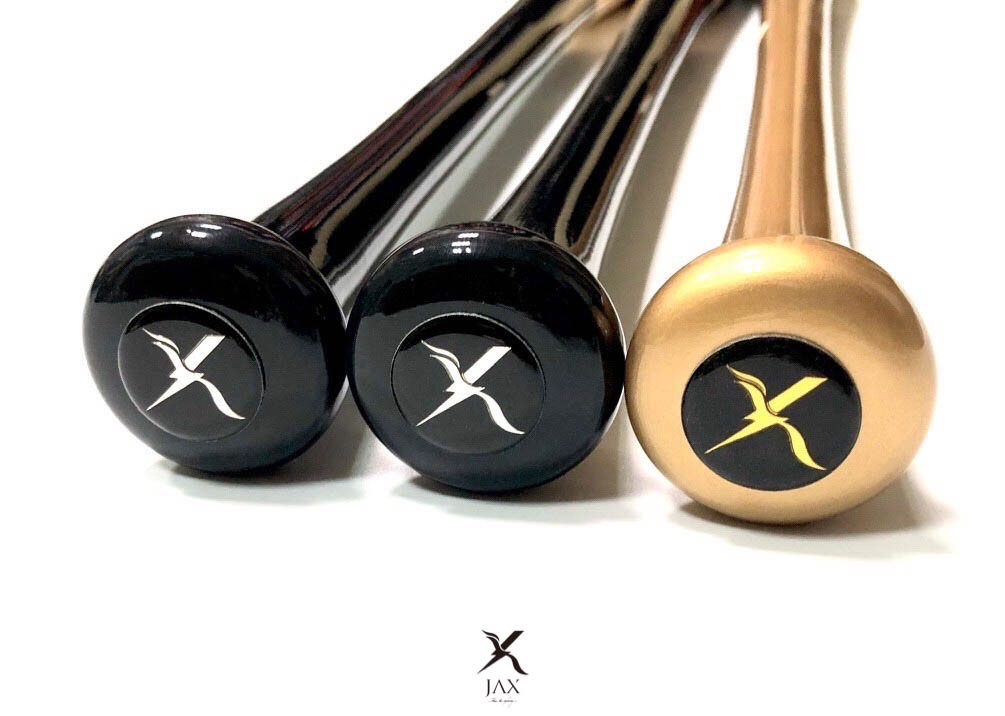 Bat Types By Wood
🔸CANADIAN MAPLE PRO


🔸CANADIAN MAPLE EXPERT


🔸CANADIAN MAPLE CLASSIC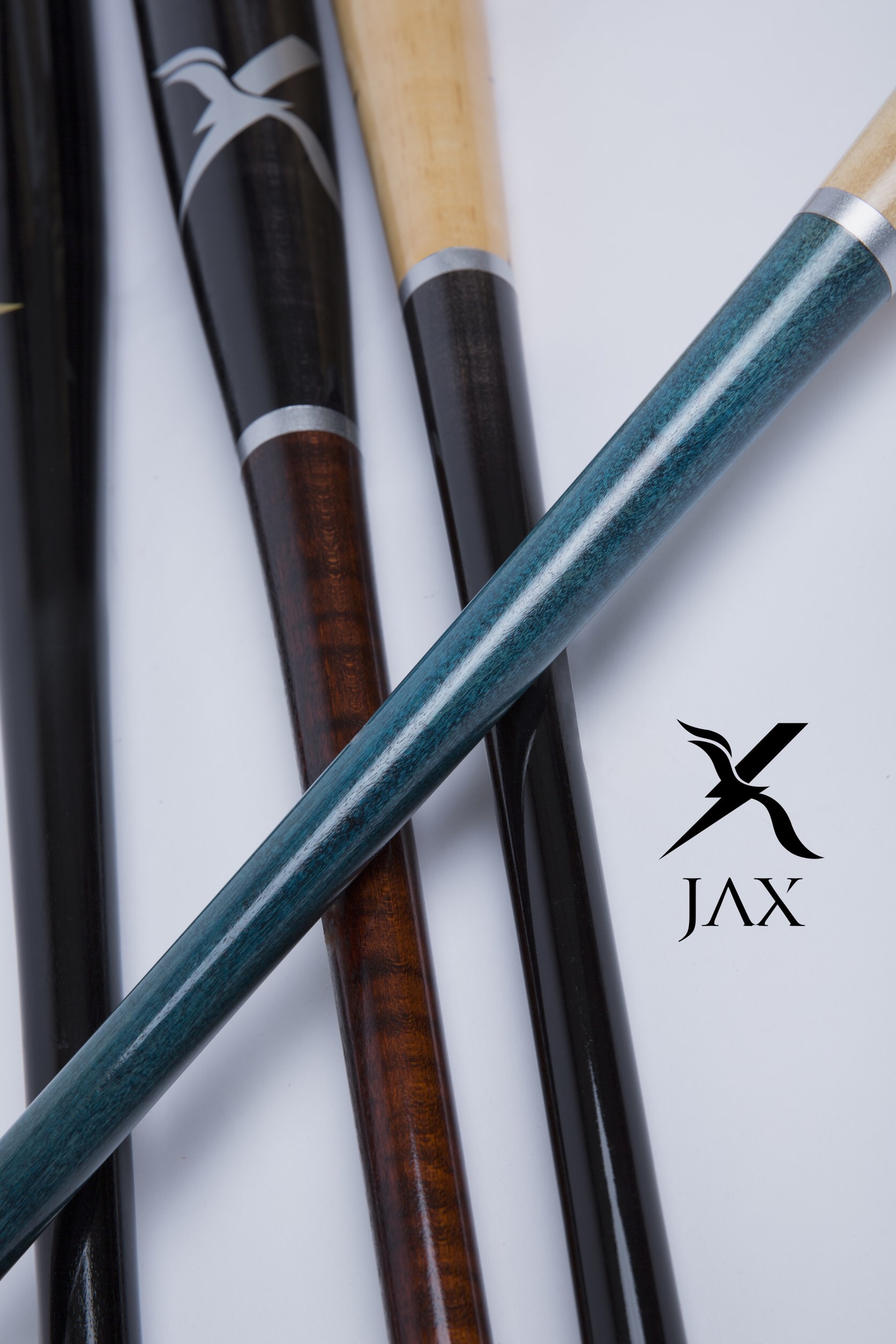 Bat Models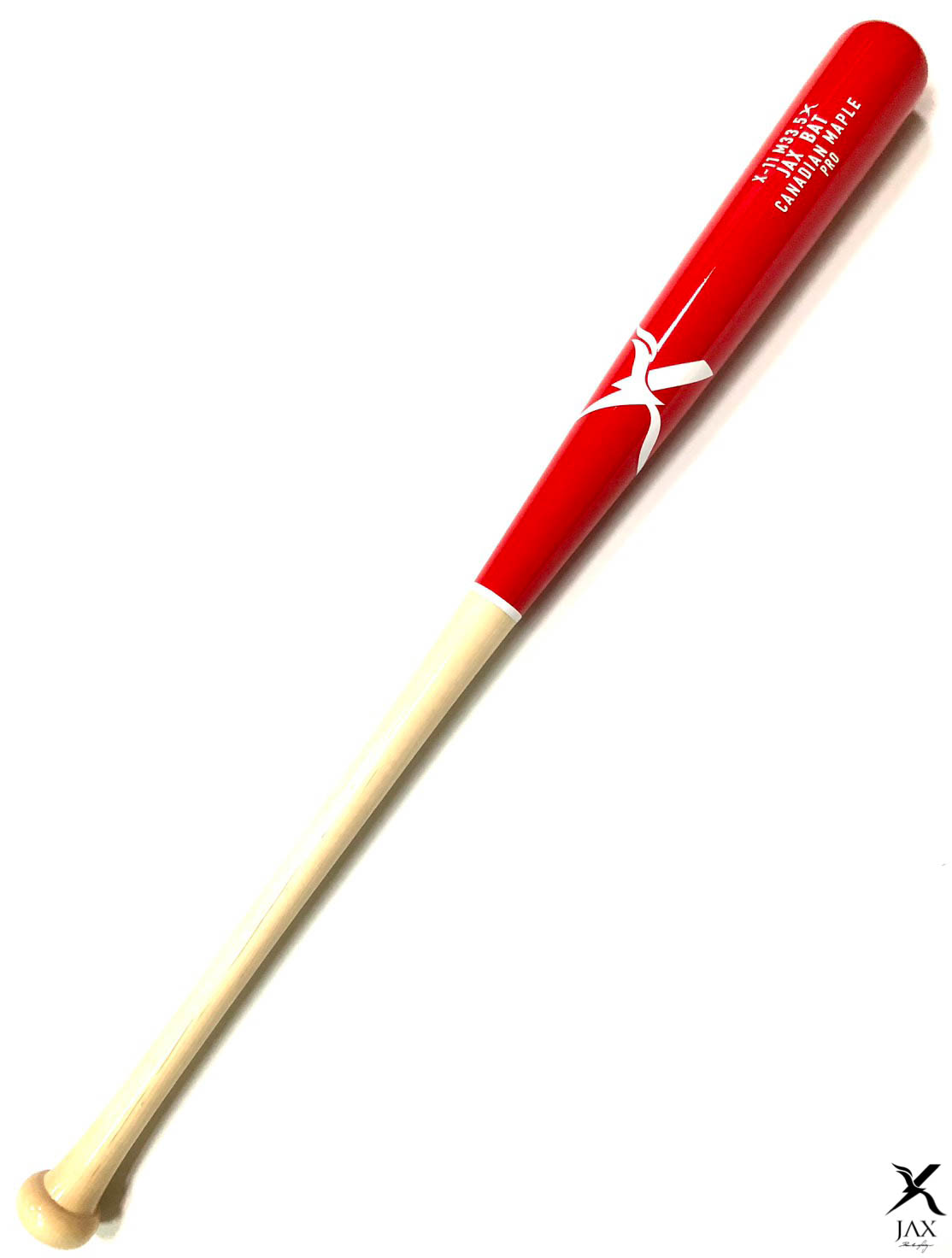 X-11
🔸Knob: Slight flare
🔸Handle: Medium
🔸Barrel: Medium
🔸Feel: Balanced
🔸Ideal for beginners and
medium-strength players who wish
to make solid contact with the ball.
🔸Color: Natural wood / Ferrari red

🔸Logo and Engraving: White / White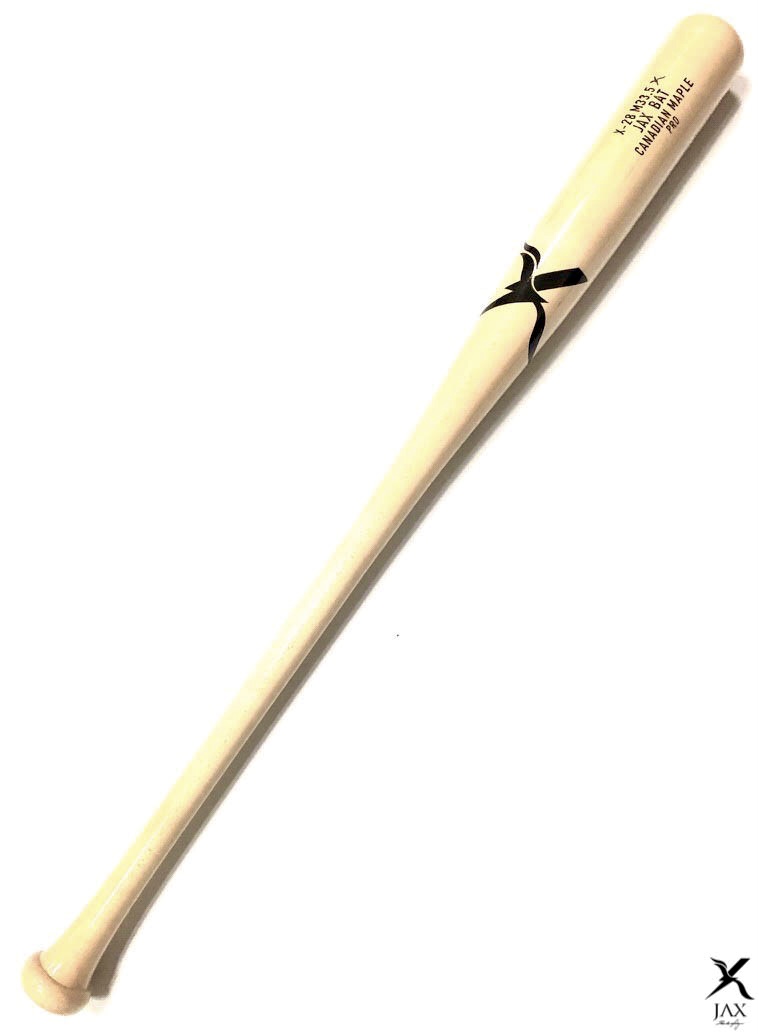 X-28
🔸Knob: Traditional
🔸Handle: Slightly thick

🔸Barrel: Large
 🔸Feel: Balanced
🔸Popular model in the USA

🔸Ideal for those with big palms
who wish to go for long hits and
increase their batting average.
🔸Color: Natural wood

🔸Logo and Engraving: Black / Black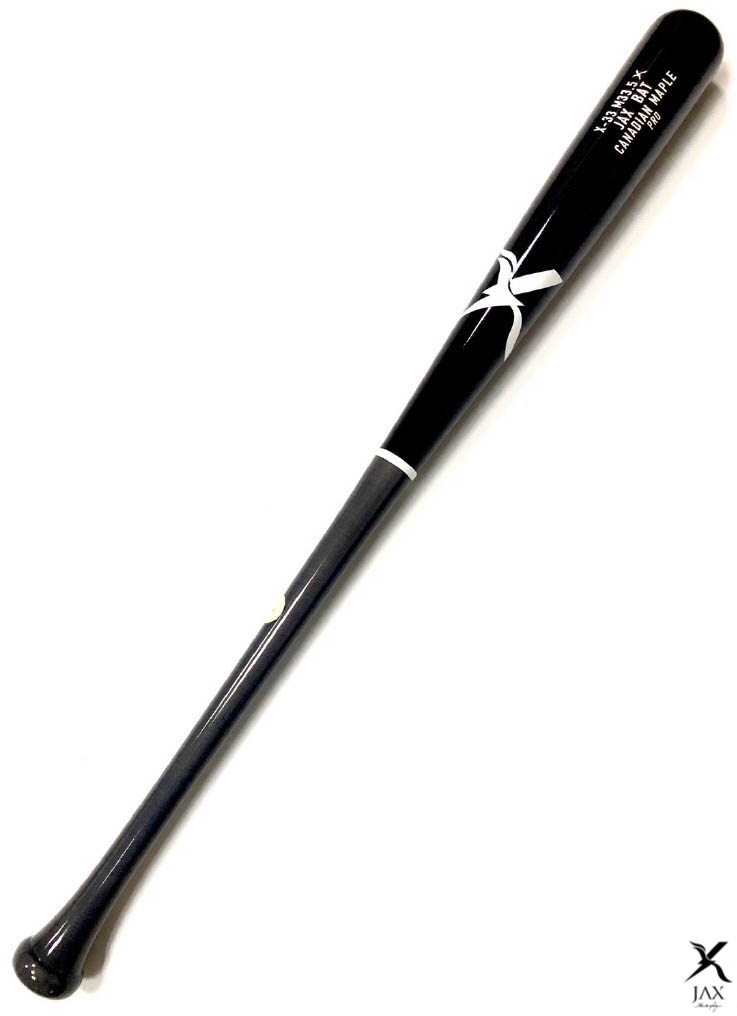 X-33
🔸Knob: Flared
🔸Handle: Medium
🔸Barrel: Medium

🔸Feel: Balanced with
a slight end-load

🔸Ideal for flared knob lovers who
wish to make solid contact with the
ball and have a smoother swing.
🔸Color: Dim grey / Black

🔸Logo and Engraving: White / White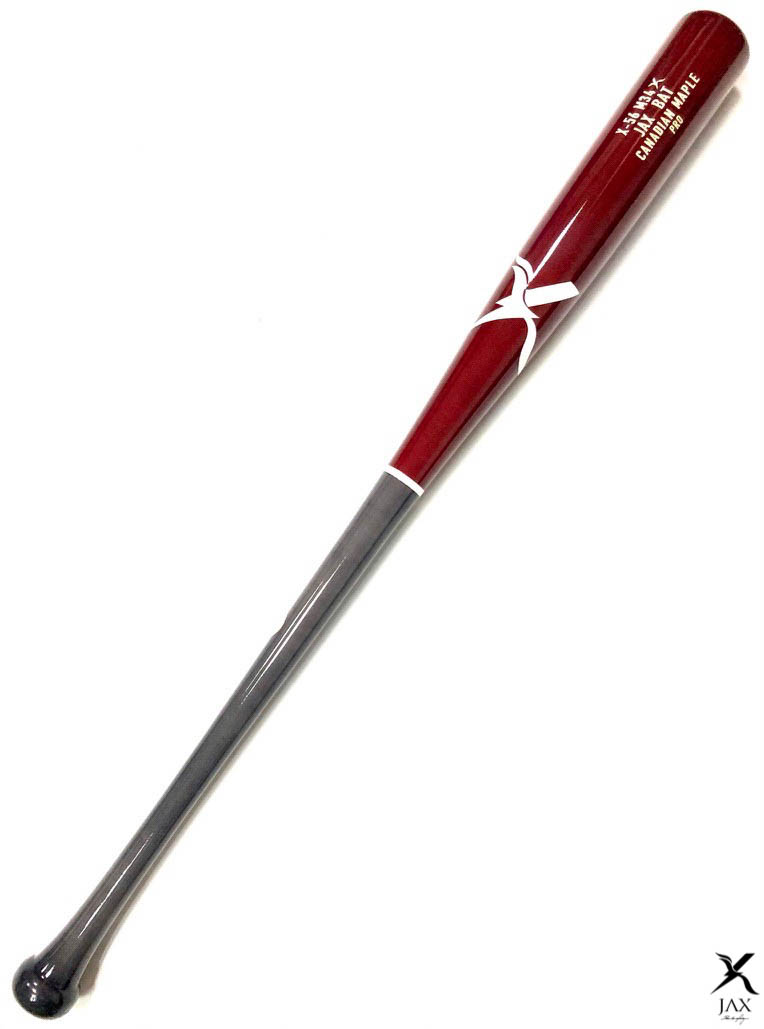 X-56
『 JAX Exclusive Model Bat 』
🔸Knob: Slight flare

🔸Handle: Thin 
🔸Barrel: Large

🔸Feel: End-loaded feel to
create more whip-like
action on a player's swing
🔸Ideal for those who are comfortable
with using the whip-like action to
generate more power and wish to
get more extra-base hits.
🔸Color: Light grey / Dark red

🔸Logo and Engraving: White / White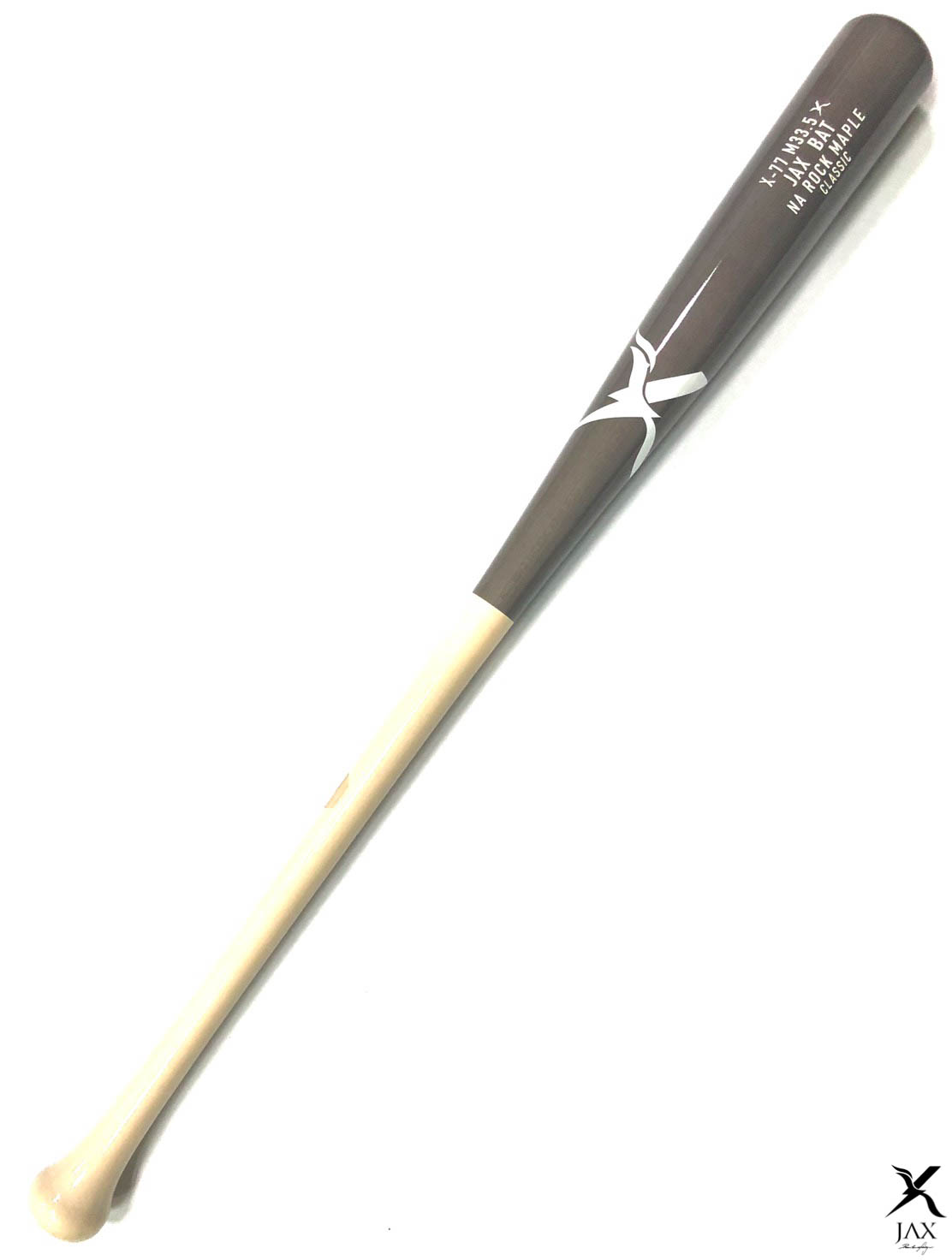 X-77
🔸Knob: Specialized flare

🔸Handle: Thin 
🔸Barrel: Medium

🔸Feel: Slightly end-loaded
🔸Ideal for flared knob lovers and
fans of slightly end-loaded bats
🔸Color: Natural wood / Light grey

🔸Logo and Engraving: White / White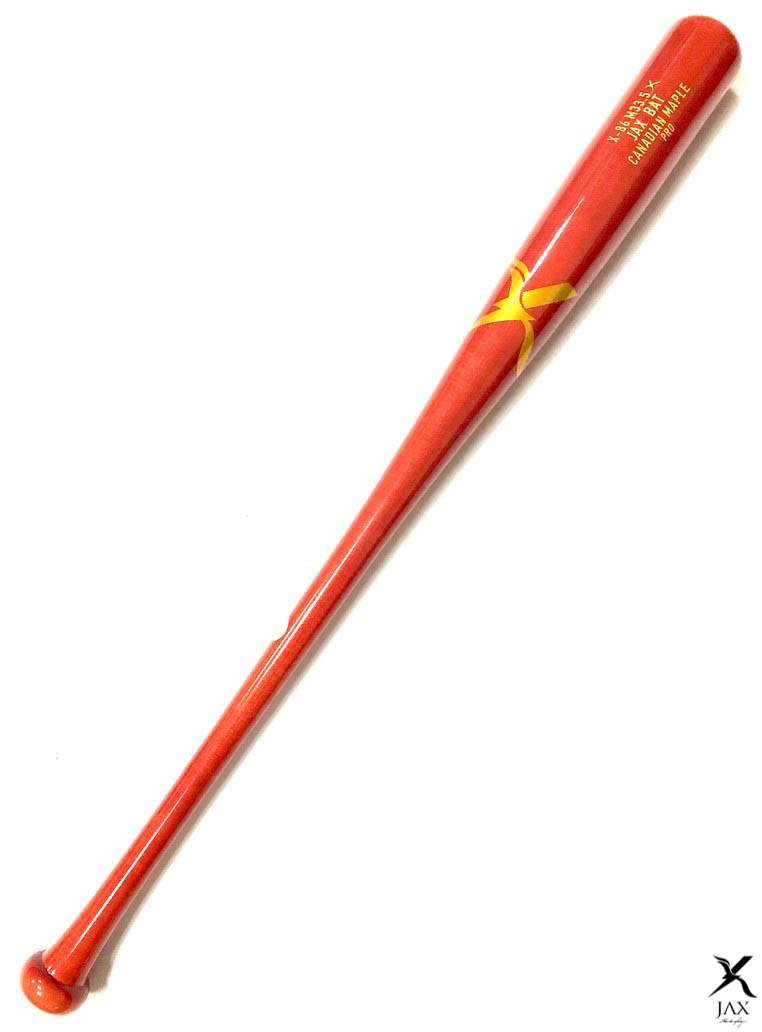 X-86
🔸Knob: Traditional
(Enhanced Grip)
🔸Handle: Medium

🔸Barrel: Extra-Large

🔸Feel: Slightly end-loaded
🔸Ideal for those who wish to
have a larger sweet spot and
have the ball travel further.
🔸Color: Orange red

🔸Logo and Engraving: Gold / Gold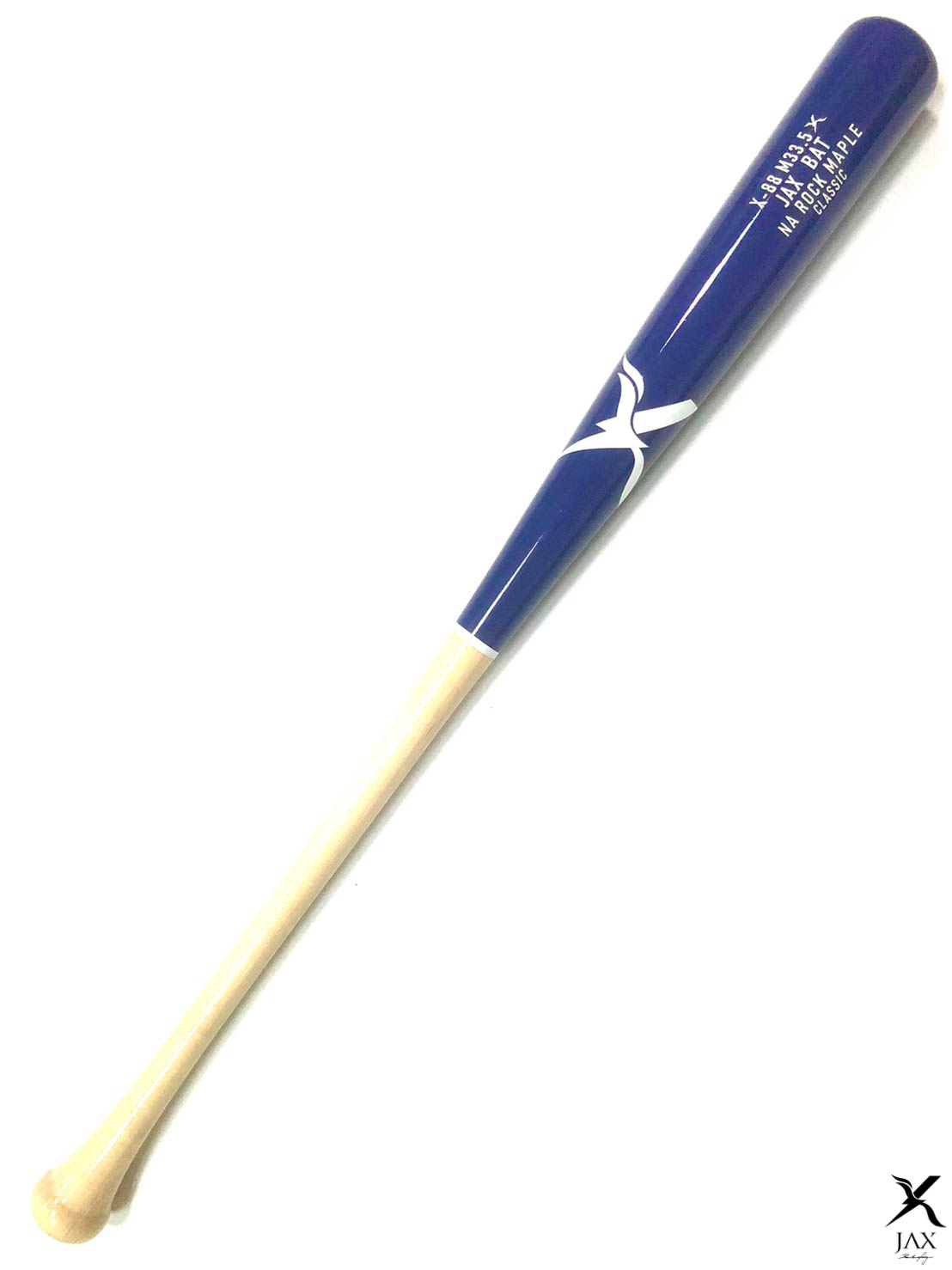 X-88
🔸Knob: Extra-smooth flare

🔸Handle: Medium
🔸Barrel: Medium

🔸Feel: Slightly end-loaded
🔸Ideal for those who wish to
enlarge the sweet spot and
increase their hitting distance
.🔸Color: Natural wood / Royal blue

🔸Logo and Engraving: White / White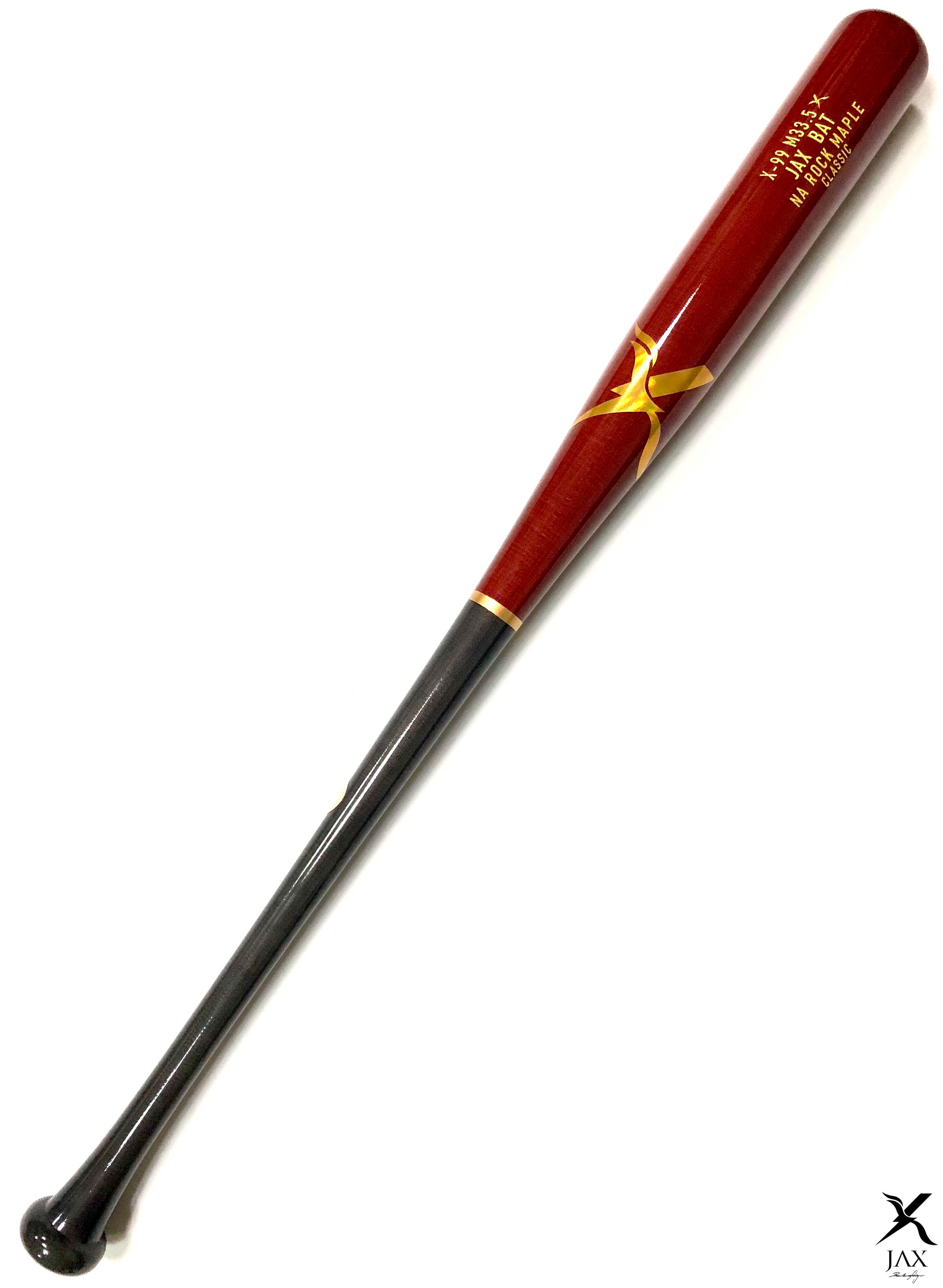 X-99
🔸Knob: Traditional
🔸Handle: Thin
🔸Barrel: Large
🔸Feel: Balanced

🔸Ideal for all-around sluggers who
is looking for large hitting zone
🔸Color: Dim grey / Burgundy red

🔸Logo and Engraving: Gold / Gold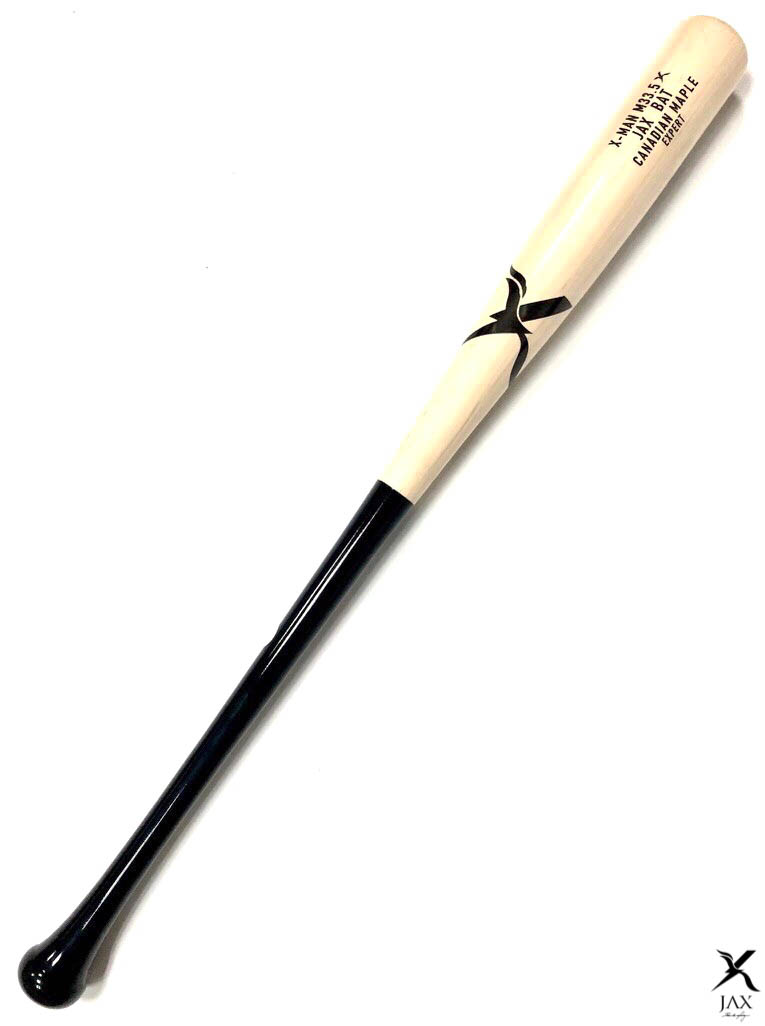 X-MAN
2019 CPBL Uni Lions
Su Zhijie #32 Exclusive Model Bat
🔸Knob: Extra-smooth flare
🔸Handle: X-88 (Medium)

🔸Barrel: X-86 (Extra-large)
🔸Feel: Slightly end-loaded

🔸Ideal for sluggers who are
fans of smooth, comfortable
knobs and extra-large barrels.
🔸Color: Black / Natural wood

🔸Logo and Engraving: Black / Black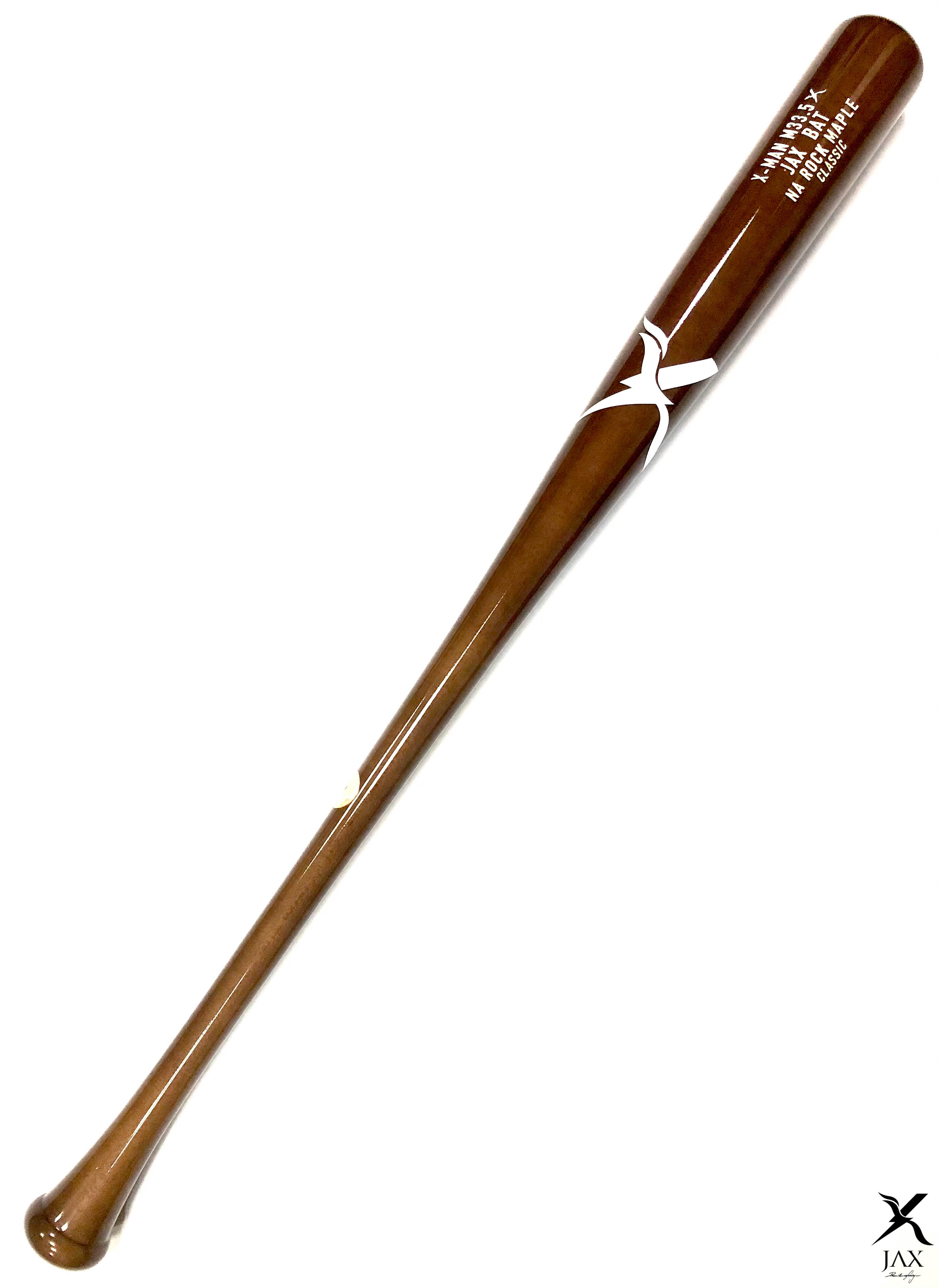 X-MAN
2020 CPBL CTBC Brothers
Chen Tzu-Hao # 1
Exclusive Model Bat

🔸Knob: Large flare

🔸Handle: Slightly thick

🔸Barrel: Medium

🔸Feel: slightly end-loaded
🔸Ideal for those who love
extra-large flared knobs
with a slight end-loaded feel.
🔸Color: Brown

🔸Logo and Engraving: White / White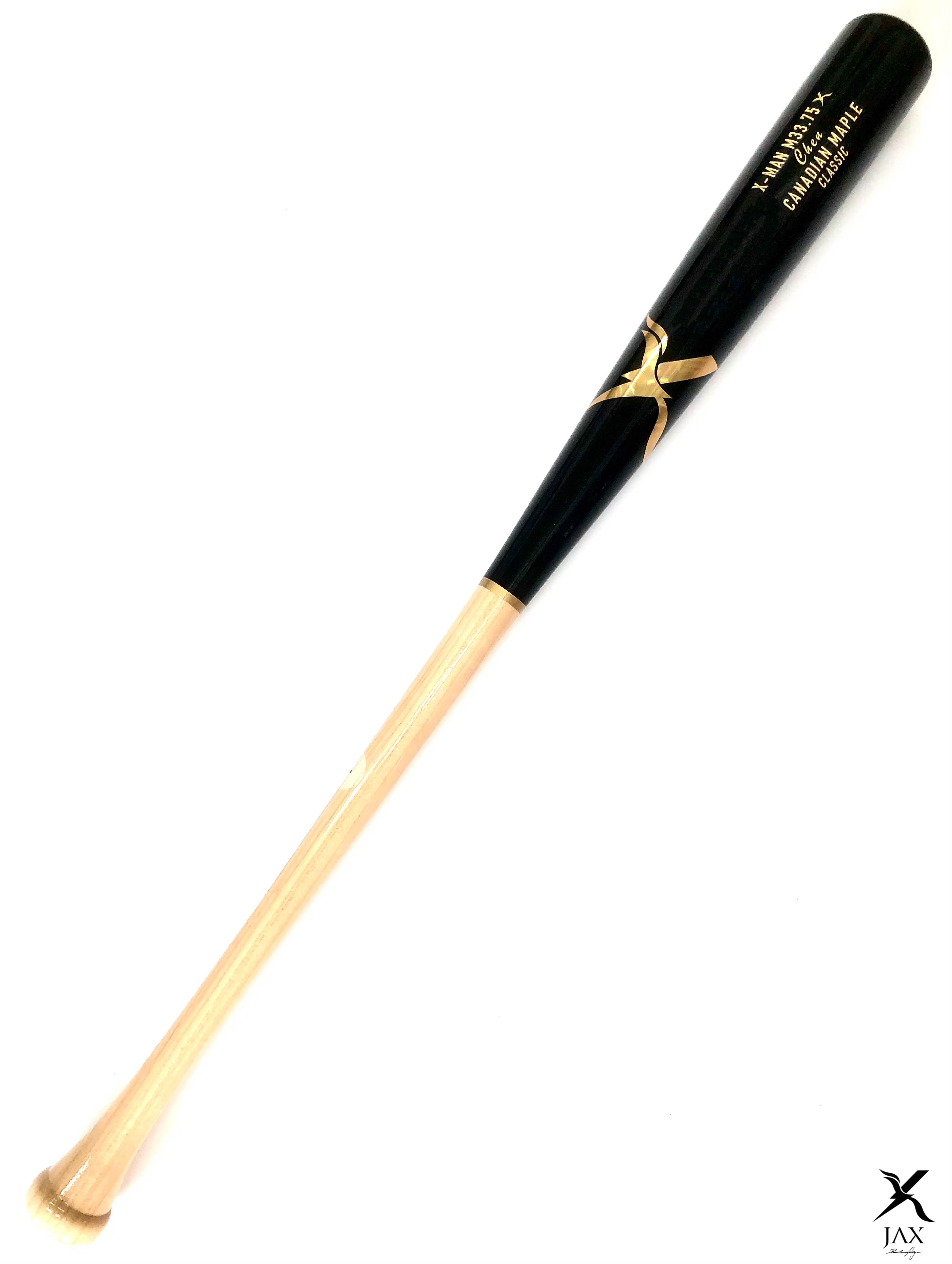 X-MAN
2021 Rakuten Monkeys
Chen Chun-Hsiu #29
Exclusive Model Bat

🔸Knob: Specialized flare
(The grip is similar to traditional knobs)
🔸Handle: Thin

🔸Barrel: Medium

🔸Feel: End-loaded
🔸Ideal for those who enjoy an
enhanced control over the
bat and an end-loaded feel
🔸Color: Natural wood/ Black

🔸Logo and Engraving: Gold / Gold
PS: The product description is for reference only. Please refer to the product image and note that the models should be based on the actual products.





🔸Information on
Custom Baseball Bats :
https://reurl.cc/Kpxgrj




🔸Group Discount
(Minimum of 3 bats required)
and OEM demands :
https://reurl.cc/oe9Geg
More
Baseball Bats in stock ⬇️