JAX first sports T-shirt(Kids)
Under the requirement of
professional sports, carefully
selected breathable and
comfortable sports fabrics.
Enable active kids with sensitive
skin to run and play as much
as they like without worrying
about sweating and discomfort.
The vibrant colors will protect
kids' safety of visualization.
Let's enjoy leisure sports
with our kids together.
Design Style
Comfy and modern
Specially selected materials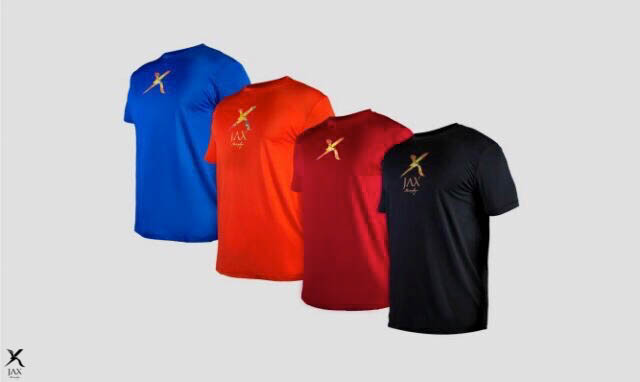 Kids' clothing: for boys and girls
Color selection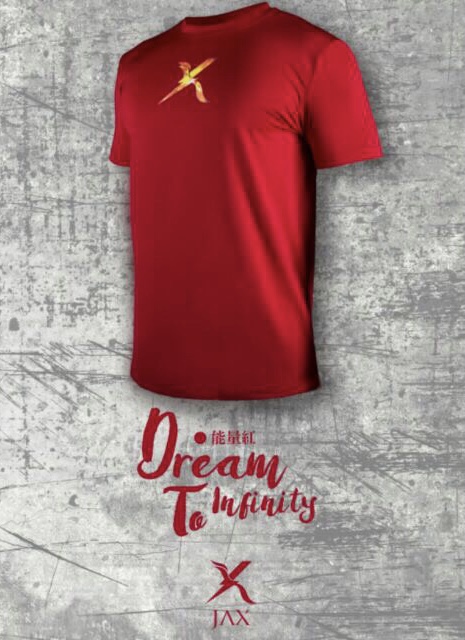 Energy Red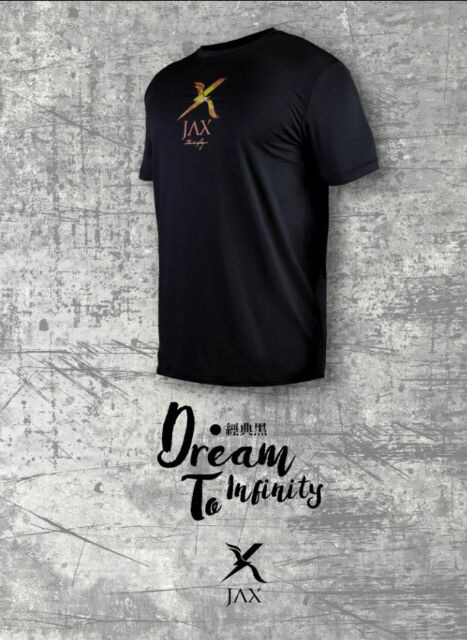 Classic Black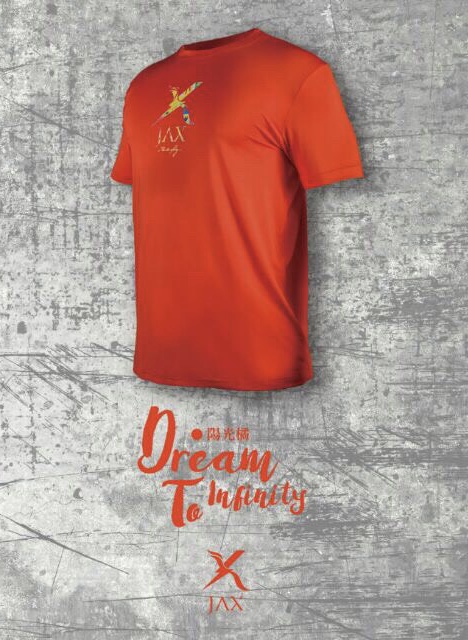 Sunshine Orange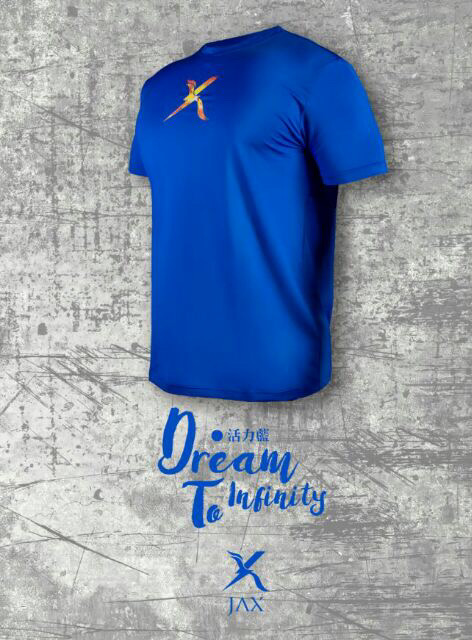 Vibrant Blue
Cautions
This is a slim-fit and tailored design.
People who prefer a loose fit, choose one size bigger.
Fabrics
12% Spandex
88% Polyester
Washing instructions
-Wash in the refrigerator in short-range
-Wash under 30˚C degrees with mild detergent
-Wash lights and darks laundry separately
-Avoid long soaking to avoid fading
-Can use soap and soft detergent
-Do not use detergent with fluorescent brightening agents or bleach
-Touch up with iron, temperature within 80 ˚C
-Hang dry after clothes spinning
-Do not tumble dry
-Do not dry clean
More sportswear products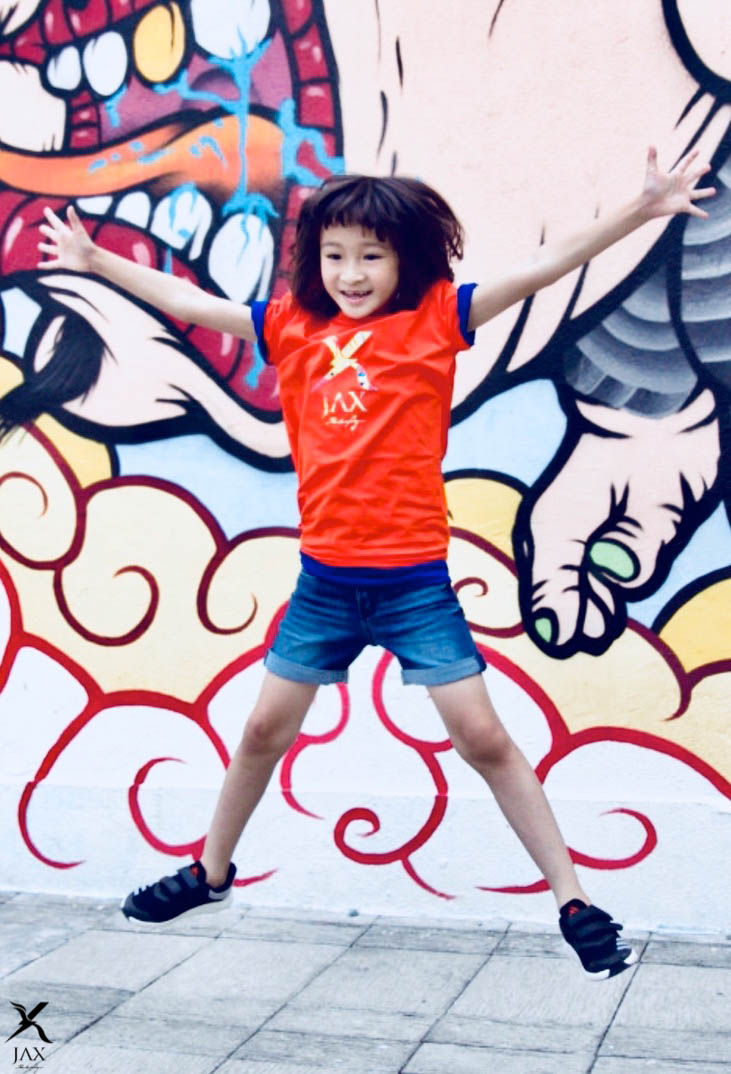 JAX first sports T-shirt ( Kids )